Hello Everyone! Are you searching for How To Do The I Am Lost Challenge Trend on Tiktok that can be also done on Snapchat and Instagram as well. it is also known as I am lost challenge filter effect which is going now as a trend on TikTok videos, snapchat and instagram stories and posts?
we know you all are here because of watching many videos using these hashtags like #iamlostchallenge , #iamlostfilter #potatofilter_tiktok etc seen on TikTok and insta as well. here in this article, I will share with you all how you can easily get or do the I am lost trend challenge filter effect easily.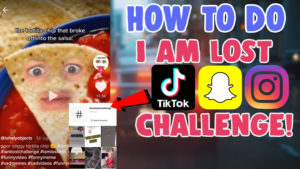 Recently many popular tiktok users posted many videos on the basis of I am lost filter and getting more views and likes as well, and many tiktok users are also started posting videos like I am lost trend by showing their own creativity as a challenge by showing the things we don't actually care about happens in everyday life like " Ice cube kicked under the refrigerator, potato filter, screw floating under the swimming pool by using the music called –  "In This Shirt, I am lost" added in it. if you are good at finding good themes for this I am lost trend challenge going viral on tiktok you can also try it out easily by reading this article.
Also Check out – THE BEST TRENDING TIKTOK FILTERS!
How To Do The I Am Lost Challenge Trend on Tiktok?
Many TikTok users seen this video thinks that this I am lost challenge or the I am lost trend is a filter effect which is available on titkok application filters or on instagram filters to try or make I am lost challenge trend. But actually this I am lost trend challenge filter is currently available on the Snapchat app and poeple are saving this video from the snapchat and posting directly on the tiktok by adding custom music and effects in it.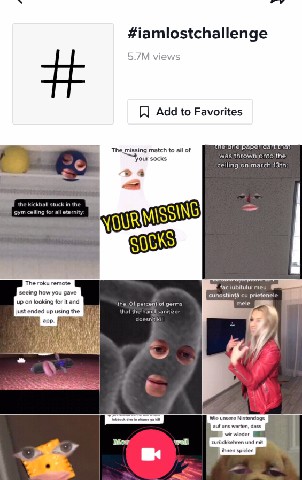 and you guys can be easily get use and make/do I am lost filter effect from there from the new feature added by Snapchat to create custom snapchat filters. to find this create option on the snapchat app, open the Snapchat app first and switch to the face filters icon shown next to the camera (after updating your Snapchat app to the latest version from AppStore or play store). there you will see a create option on the left side tap on it and select the face builder filter from there as shown on the screenshot provided below.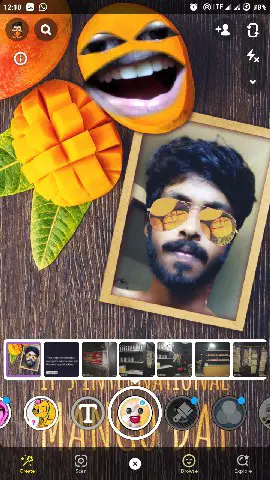 or you can also use the direct link provided here to Get Face Builder Filter on Snapchat. then you can select any of the pictures from the gallery or the camera roll of your mobile device and adjust the size of your eyes and mouth as well and drag it to any area you like to add it or fix it easily!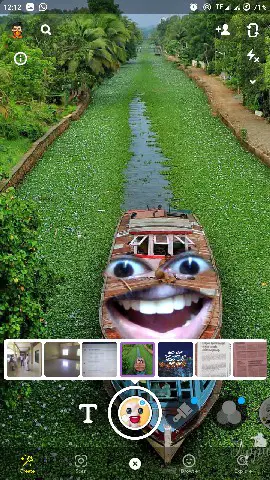 I hope all of the readers like this post on how to get or How To Do The I Am Lost Challenge Trend on Tiktok Snapchat and Instagram/potato filter tiktok/how to do the i am lost trend on tiktok well, also make sure to click the bell icon to receive the latest updates on instagram filters, tiktok filters and snapchat instantly! Also, Add Me As Your Friend On Instagram!