Hello Everyone! Do you want to know How To Get No Beard Filter Tiktok and Instagram right? here is the right place you are looking for! right now the no beard filter effect is available on the Snapchat app only!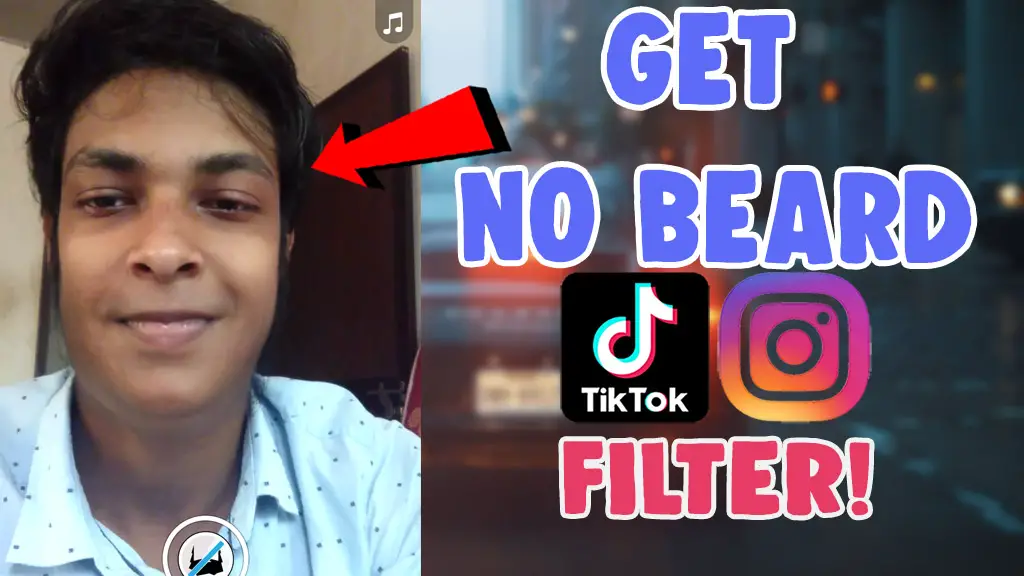 The No Beard filter is a funny amazing filter effect that removes your facial hairs mustache and beard as well from your face completely and makes you look like a clean shaved face by enabling this filter effect on your mobile.
The main feature is this no beard filter effect works well on a live camera with your live face as well, thus you can record video using this no beard filter and take pictures as well. you might be seen many apps that are already available on AppStore and play store that can remove beard and mustache from sill photos.
Also Get – How To Get Kein Bart Filter Tiktok and Instagram!
but there are no third-party apps required to do this or make no beard effect by using filters available on Snapchat easily. some users think that these no beard videos seen on TikTok are created by using other apps or using tiktok filters.
How To Get No Beard Filter for Tiktok, Snapchat and Instagram?
To Get or do the No beard filter effect /ohne Bart filter TikTok there are two choices you can simply follow, By using Snapchat Filters or by using the Instagram Filter of No Beard. but the Exact no beard filter that looks perfect is available on Snapchat Filter area.
Also Check – How To Search For Filters On INSTAGRAM By Name!
How can you use the no beard filter on Snapchat?
you can see the icon of no beard filter effect on the above image provided here. this is only available on snapchat and not on tiktok. users are saving the recorded video from snapchat and posting it to other apps that you seen it.
You can use the search term "No Beard" on the search bar on Snapchat app to find this filter easily, there are also other versions available for the no beard filter effect on Snapchat. you guys can also use this Direct link to get the No Beard Filter Effect for Snapchat easily.
After opening the effect link, tap on the Snapchat code to open this effect directly on the Snapchat Camera after tapping the unlock button. then you can do record the video or take snaps using this no beard effect added to your camera easily!
This Beard remover filter effect is a pretty cool one to try out, you can easily prank your friends and family by simply using this filter on Snapchat!
Hope You guys Enjoyed reading this article on How To Get No Beard Filter for Tiktok and Instagram from the snapchat app well, For Any Doubts, Contact us Here On Instagram and Support us by subscribing to us in order to receive the latest updates on how to tech, insta filters, Snapchat and TikTok instantly!