Parag Aggarwal! Who is this new sensation? As always he is an Indian to steal the show he is the newly appointed CEO of Twitter succeeding Jack Dorsey after a long period extending from 2015 as CEO. Twitter was founded on 21st March 2006 in San Francisco, the US by Jack Dorsey, Noah Glass, Biz Stone, and Evan Williams.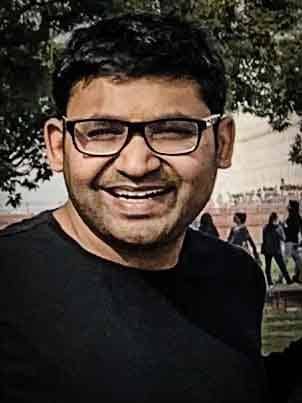 On his resignation, former CEO Jack Dorsey said that the company being "founder-led" severely limiting and a single point of failure. He added that his faith in Parag and his ability is one of the prime reasons to hand over the leadership, also he will serve as a board member in the company.
Right now Twitter has been sold to the one and only Elon Musk at 44 Billion US dollars became very trending on social media! we all know that Elon musk is an active user of Twitter, who love tweeting every day and loves twitter very much among other social media apps.
An old tweet of Elon musk is shared by everyone from 2017, he says in a tweet " I Love Twitter" and @Davesmith replied then buy it after Elon give a reply to him saying how much is it in 2017! right now his dream has been accomplished!
Also, Read – How To Get And Use Voice Tweet On Twitter
Parag Agrawal Networth 2022 and Salary
According to PeopleAI networth of Parag Agarwal is estimated to be $1million. The new twitter CEO will be paid $1 million as salary plus bonuses annually. According to the offer letter, Mr. Parag continues the company's executive bonus plan and will have the bonus raised to 150% of his current payment. According to SEC Aggarwal will receive restricted stock units valued at around $12.6 million.
Right now it will be changed after the sale of twitter to elon musk for 44 Billion. it is said that around $978 milliion for Jack Dorsey and $39 million dollars will be for Parag Agrawal!
Parag Agrawal Age and Bio
He was born on 21st May 1984 in Ajmer, Rajasthan, Now 37. He completed his early education in Atomic Energy Central School and graduated from the Indian Institute of Technology, Bombay in the 2001-2005 Btech batch in Computer science and Research.
He pursued his PhD at Stanford University, U. S. Then he worked as an intern under Yahoo! and Microsoft research. He started working at Twitter after that as a Software engineer for about six years then he was promoted to CTO of the company. In course of his work, he was made in charge of project BlueSky by Jack Dorsey in 2019. And then in 2021, Jack Dorsey announces he is resigning as the CEO of twitter and Parag Aggarwal is immediately taking his position.
Parag Agrawal Wife and Home
In his personal life, he is married to Vineetha Aggarwal and has two children, in this video you can check out parag agraval's home, cars and family etc well!