The Drunk lyrics game filter that also known as drink lyrics is now available on Instagram effects and people also found it using on tiktok videos too! you may have seen only this game by using the cards and playing with your friends and family.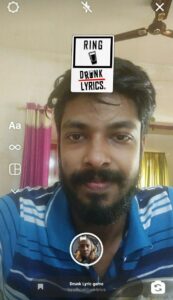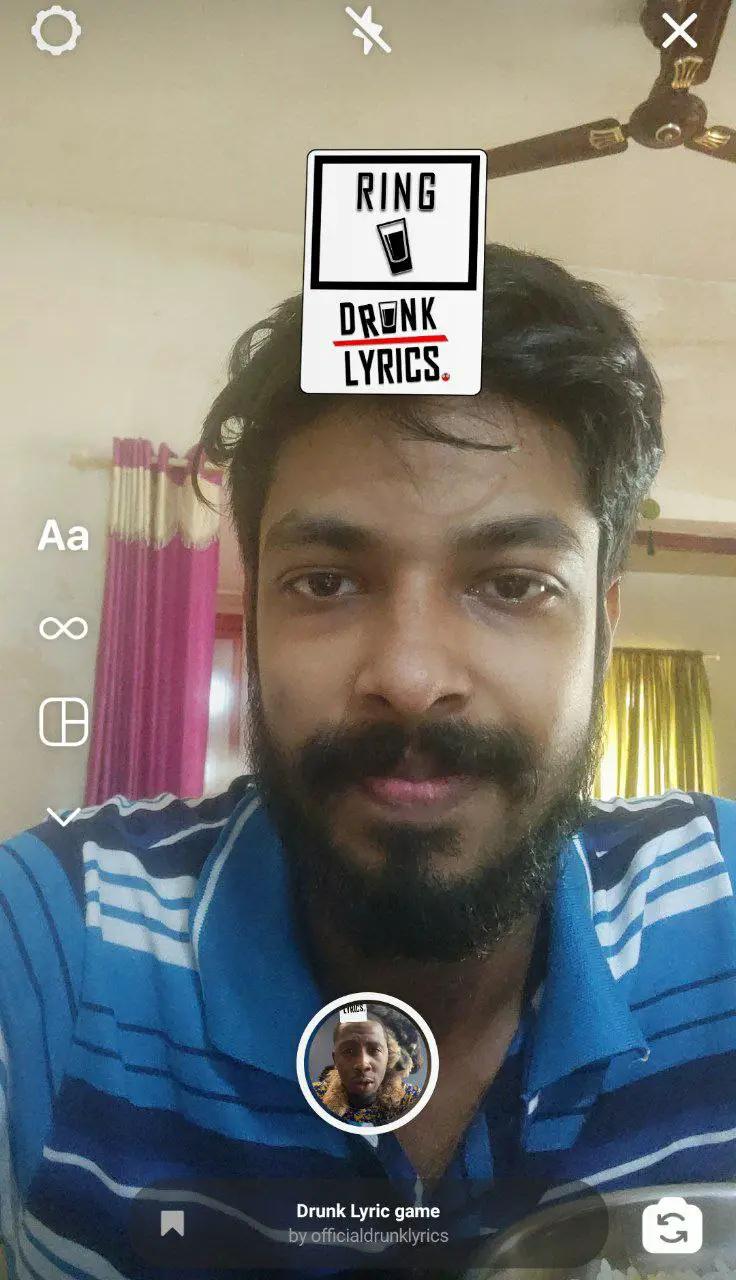 But right now the official drunk lyrics team has been introduced a filter on their Instagram profile that allows you to play this confusing lyrics game from your mobile device directly no matter its iPhone or Android for free. another interesting thing about this is now you don't need to purchase the lyrics cards to play this amazing fun game.
As you know recently you need to buy the Cards to play the lyrics game that costs around 15$ that is available on their website www.drunklyrics.com as well, now it's out of stock because of huge demand in the market. It is said to be all stock will be available in the next 18 days.
The Instagram users can now use the filter version of this game now by following the same rules, the song should include the word shown in the cards and it must be a real song. and the repeating of the same is not possible too.
Also, check – Get iPhone Lock screen Edit Filter On Instagram
Here we are gonna discuss how to do the drink lyrics game on tiktok and on Instagram reels and your stories with your friends or anyone by providing the effect link of the original version that is available now. some of us fail to find the exact version from the apps and think it's an effect available on the tiktok.
How to get Drunk Lyrics Game Filter on Instagram?
To find this drunk lyrics effect, Open your Instagram app and search for @Officialdrunklyrics profile, from their profile you will notice an effect icon after the reels icon. when you tap on it you will see it there, to use it simply open it and tap on try it option! now you can use it by tapping the screen once after holding the record button.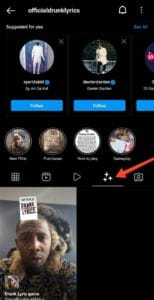 If you are looking for the direct filter link get it from here for Instagram.
How to Do Drunk Lyrics Game Filter on Tiktok?
Actually right now it's not available on the tiktok app right now, so you guys want to use the Instagram app itself to make the video first, where you will be able to save it to the camera roll after recording it! that's how everyone posting videos on tiktok app using this effect.
This one is the best one available right now to play and challenge with anyone, or to try your own skills in finding songs starting with the lyrics.