If you are a Discord you should know about How To Fix Blurry Profile Picture PFP On Discord on ios or android mobiles and even on Windows PC. users using the discord app to add profile pictures are facing this issue! it's not only for you happening this problem!
Want to check out how to solve this error and upload high-quality pfp to discord without losing its quality right? the profile picture on discord is a very important one for most of the users. if you check some of your friend's profiles you may have also noticed blurry profile pictures as well.
In some profiles, you can see high-quality photos as well, you might be wondering how they add images in high quality. this issue mostly occurs for the discord mobile users on both using Android phone or ios iPhone. it's not your fault that the image losing clarity, it's because of the bug on the app.
Whatever it is, now you can fix this simple issue based on the blur profile pic issue by simply following a trick on your mobile or desktop device! it will definitely solve your main problem without facing any error, you can say goodbye to older blur images right now!
Also check out – How To Get the Voice Chat On Roblox Pc And Mobile 2021
How To Fix Blurry Profile Picture PFP On Discord?
To Fix the Blurry or low clarity profile picture on discord you can use the Discord Web version without using any app. just follow these steps
Open Discord Website and login using discord.com/login or use discordapp.com site
You should use Google chrome/safari in desktop mode if your are using mobile devices
On Iphone if you use safari make sure to change display & brightness settings font size to small
After loging in tap on settings and change profile picture from user profile area
After adding your favorite picture from gallery using browser your avatar will not become blur anymore.
Then you should tap on apply to save the photo.
Thats how you can fix this blurry problem on discord pfp.
in most cases, the desktop users have not got this problem, only mobile phone users reporting this bug, and the only fix you can do to solve it is added in this article as well!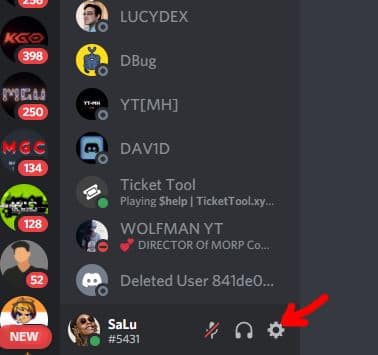 Hope this article on How To Fix Blurry Profile Picture PFP On Discord mobile and PC solves your frustrating thing happening every time while changing pfp well, if you still have any doubts or suggestions, write it down below in the comment session!