Hi Instagram users! still wanna know How to get Cullen Filter Effect on Instagram that is being used on many Instagram reels and stories of popular influencers and users in past days right? this effect is also known as twilight Cullen eyes as well.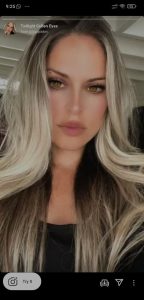 If you add this filter on Instagram stories or reels it makes you look like the movie character in twilight Cullen with attractive-looking eyes. you might be heard about fictional characters like Alice Cullen, Edward Cullen, etc you have seen in the twilight series by Stephenie Meyer.
you can also look like that if you apply or turn on this effect in the Instagram story camera, you don't even need to use any other effects on Instagram to make you looks more perfect. the main specialty of this effect is mostly all of the face types will suites perfectly while using it!
Some of the users still have doubts and facing issues in finding the original version of this Cullen filter on Instagram, we know you are also facing this problem right? so don't wait let's check out how you can find it easily!
Also, you might be interested in – How to search for a filter on Instagram by name!
How to get Cullen Filter Effect on Instagram?
To get or find the Cullen filter you can use some ways to get it, here we will provide all of the methods to get it faster. The first one to get Cullen filter is,
Open Instagram App
Tap on add story and scroll effects from left to right
Now you will see a search effect icon then tap on it
Then in the effect gallery search for "Twilight Cullen Eyes"
Now you will see an effect created by @paigepiskin
Tap on it and select try it to start making video using cullen filter!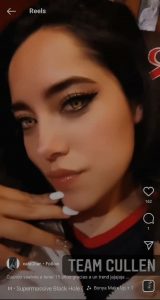 Also read – How To Get the Perfect Face Filter On Instagram
Another simple method to get it on Instagram is by using the direct effect link of the Cullen filter provided here! so you don't need to search for it and waste your precious time anymore! it will automatically open up insta by applying this effect right there.
All you have to do is save it to camera roll if you want to make reels with it and need to add music that you want to add to it! that's how you can find it and make a video with it!
Hope you likes this post on How to get Cullen Filter Effect on Instagram well, if you have any issues or doubts feel free to comment down below in the comments session!