Instagram Notes Feature is a recently introduced big update from insta helps to share the thoughts of the users who follow you. but now many users are still not able to get it or not showing on their top message/inbox session. now it's available officially for both public and private profile users can share their notes.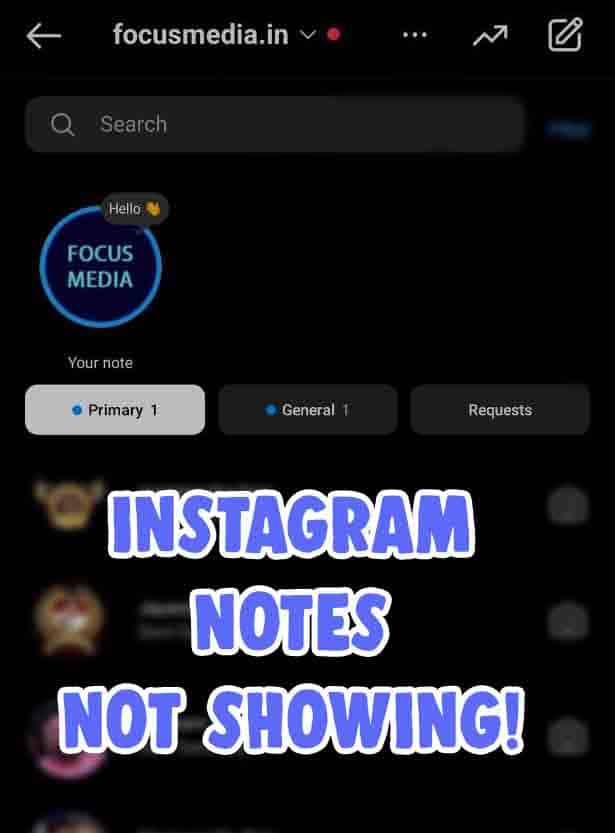 rather than sharing stories people started using this feature which also helps to know followers about what's new and share updates and feelings by writing short notes. the message will pop up on the top side of the messages area.
for the past few weeks, this one is only available for some selected profiles only for testing purposes. let us check out how to enable this Instagram notes and fix this feature that is not showing on your ios iPhone device or on android by simply going through some steps mentioned in this guide.
How to Get Instagram Notes Feature?
To get this brand new Notes Option, Update the Instagram app from the play store or Appstore. on the latest version, it will be shown in the messages area as well. in some cases this will not will be available after doing the first step. mainly people who are using the business accounts still have not been able to see this option on their accounts.
In order to add notes, swipe from right to left on the insta home page to enter the messenger session. tap on the "+ profile pic icon" shown on top to leave a note to the followers you have followed back or to the close friend's circle. when we try to add another text, it will be replaced with the first one. because currently only one can be shared with a maximum of 60 words.
How to Fix Instagram Notes Feature Not Showing on iPhone/Android?
if it's not showing on the account, Here are some fixes you can do to get back this notes option,
Switch to a personal account or to a creator account for users who are using the business accounts. most users in this category are not able to get it. to do this tap on the 3 dots and select settings>account> and switch the type of account to creator/personal.
Then close the app from the background and clear all cache for android phones and for ios remove the app and re-install it again. if clearing the cache doesn't helps try uninstalling and installing again.
Another best method is to create another account or log in to a friend or family member's account from the same mobile phone by tapping and holding the profile and adding an account. Android users using the beta feature can also enable it.
also read – How To Get New Face Shape Filter on Instagram and Tiktok
Also, make sure to have an updated android or iPhone device with the latest operating system like android 10 or above and ios 15. lower versions will not get the most updates and tools that are available on newer os.
Reporting a problem to the support team can also be done from the profile by requesting it by selecting the setting option. after trying all of the above, and still doesn't works well. wait for a few more weeks to get a version for your specified device model.