Hello Readers! Wanna know How To Get Change About Me on Discord Mobile Android/IOS iPhone or how to get user profile on discord and change about me or add the about me text on discord mobile IOS android and IOS iPhone or desktop pc right? then you are at the right place!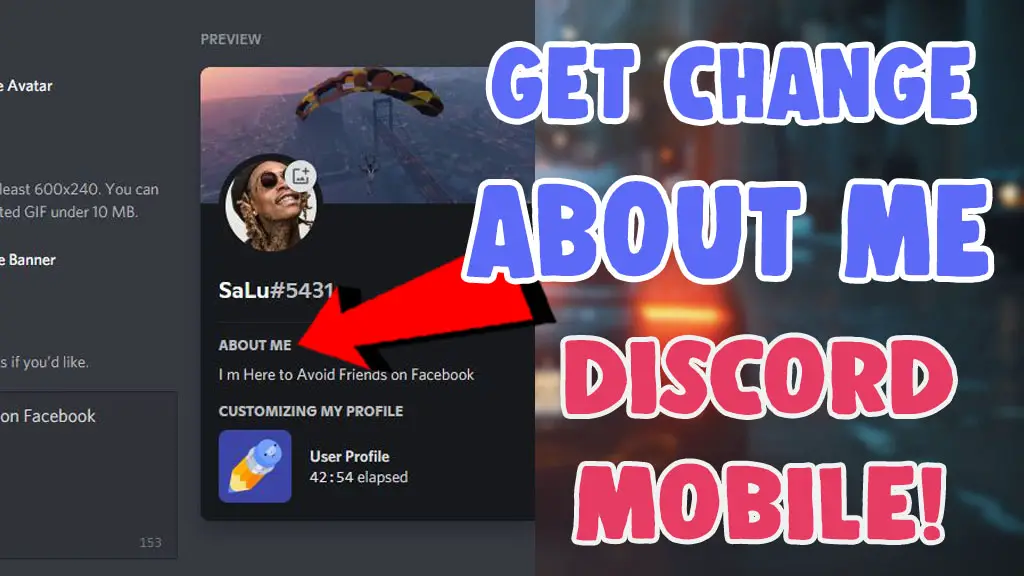 Recently discord app introduced this about me feature on the beta versions of android as well, right now it's rolled out for desktop users as well and still many of the discord mobile users have no feature available or about me and profile customization options are missing in settings.
We all know Discord is an amazing app available to stay more connected with your friends, voice talking, chatting, and a lot of features that other apps don't can't contribute or provide to the users mostly for the gamers/streamers! Discord also has a lot of customization features and more security as well!
if you are also one of them who don't have the user profile customization option available and the About me option missing and wanna add/change the About me on Discord mobile on IOS iPhone and android you can follow these simple steps provided in this article!
Also, check out – How To Get the Robux Money In Wacky Wizards Location
How To Get Change About Me on Discord Mobile?
If you updated your Discord mobile app to the latest version on IOS iPhone ios or android mobile or using the beta version and still missing the about me feature, that is because this feature is in the development stage for mobile users this most awaited Profile customization feature will be available soon on discord mobile in coming days!
But Don't worry guys you can change about me from your mobile device or get the about me feature easily by following this simple method from your IOS or Android mobile device as provided here!
To get About me or change about me on Discord mobile,
First open the Discord website from the google chrome app.
Make sure to change the mode to desktop mode from settings
Then login to the discord from the desktop version from you mobile phone
Now tap on settings > you will see new setting option called user profile right there as shown on the picture provided below,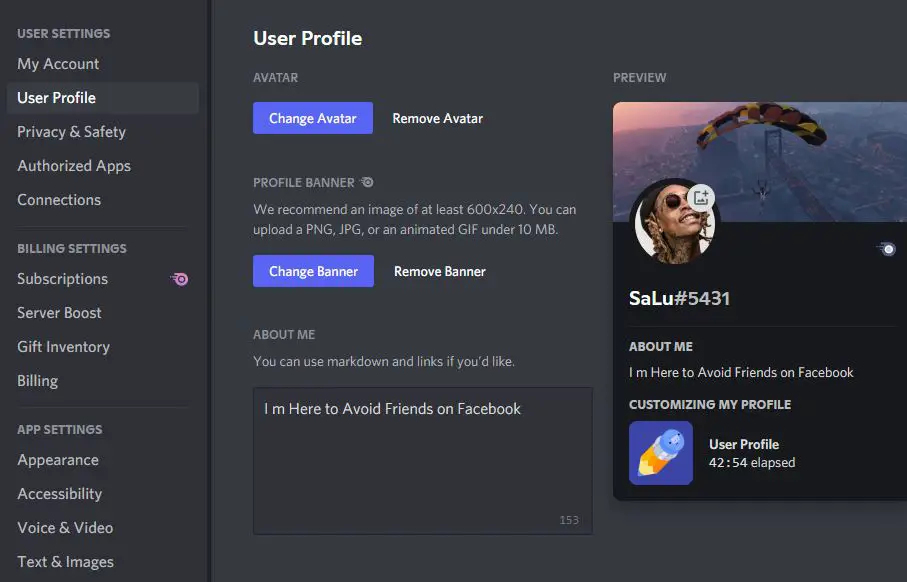 By tapping the user profile option (New option) you can change ABOUT ME easily by pasting anything or just typing as well! Also make sure to save the changes after updating "about me" from the google chrome browser!
Hope you all enjoyed reading this article on How To Get Change About Me on Discord Mobile or how to get about my feature on discord mobile Android or ios well, for any doubts contact here on Instagram and subscribe to us to receive the latest updates on Instagram filters, TikTok filters, and snapchat instantly!