People worldwide have started celebrating Christmas by sharing x mas wishes with their followers and friends. according to this precious winter season, everyone uses the snow filter effect and Christmas headband photos. To spread happiness with all of your loved ones and a happy new year using the latest effects on Instagram is a great idea.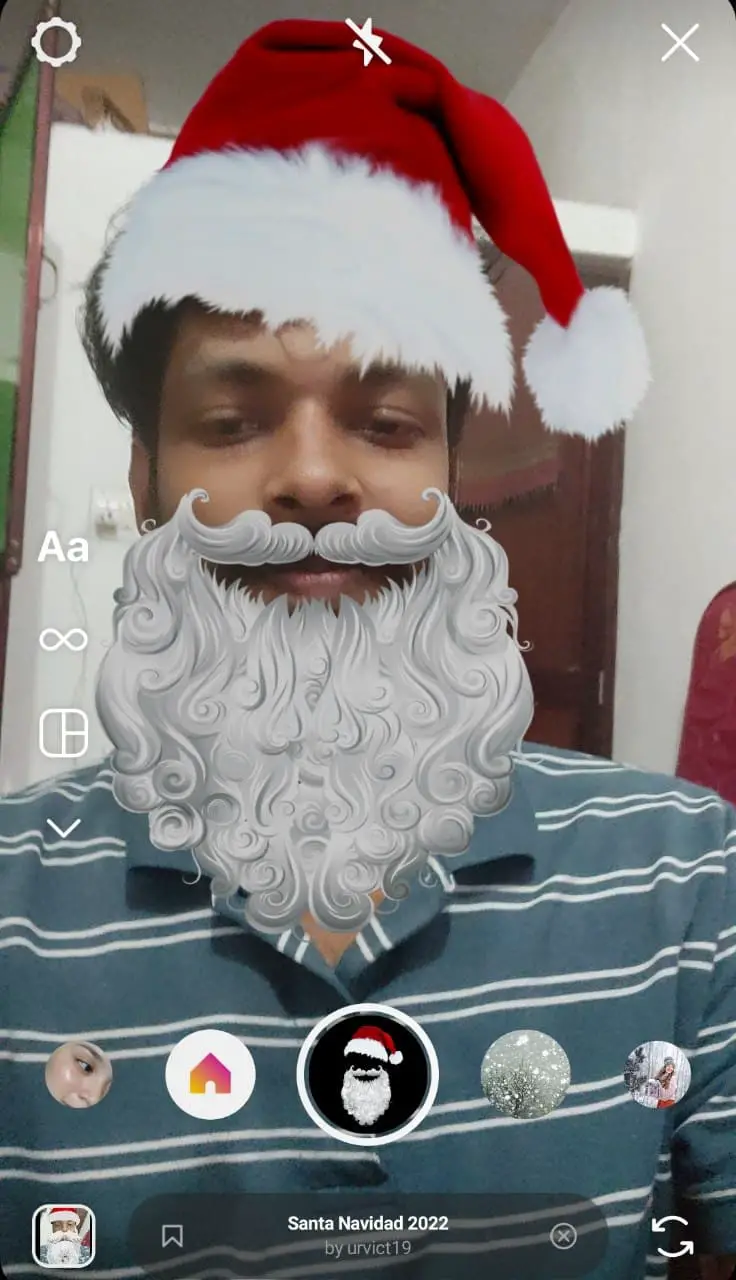 who don't have costumes according to this season and a snowy climate can now be fulfilled with the help of insta filters. it looks artificial but looks very unique in their looks. nowadays everyone relays on social media platforms to chat with friends or family members who are too far or outside the country.
for sending greetings and creating reels or stories is the best method to engage with your followers and attract a newer audience. everyone looks up to trending hashtags and surprising videos. creating funny and variety of content apart from others on this topic has more chance to get popular.
also read – New Face Shape Filter on Instagram and Tiktok
For this Christmas season, if you are looking for the best effect and snow effects that work on the Instagram app here are some of them mentioned below in this article. so, there is no need to use any other third-party apps to create videos.
How to get Santa Claus Christmas and Snow Filter on Instagram?
To use the Christmas filter effect, Open the Instagram app and swipe from left to right or tap on (+) and select create a story. then swipe from left to right on the bottom effects session to reach the filters browse gallery. Here enter "Christmas" on the tab and tap on the search to see the wide range of results.
To use the Santa Claus filter is available on this profile called @urvict19 which helps to change your looks into a Santa Claus by adding a big white beard, mustache, and redhead wear that can be used from here!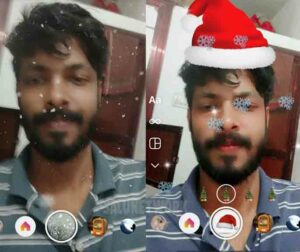 Then you can choose any of them according to your taste and looks. most of them shown on the top will be the best and gives you good results. one of the best one is shown in the screenshot provided below, it can be found in the creator profile @daaaaaaaaaa_
without searching for their profile try using this Christmas filter from here to save your precious time. by opening the link select open with insta to use it directly on the story camera.
To use the Snow Filter on Instagram, one of the cool versions developed by the creator named @li.sense as well.