Hello Everyone! Wanna know How To Get Lawyer Zoom Cat Filter right? now you are in the perfect place! here you can find out how to use the texas lawyer rod ponton kitten zoom cat filter easily!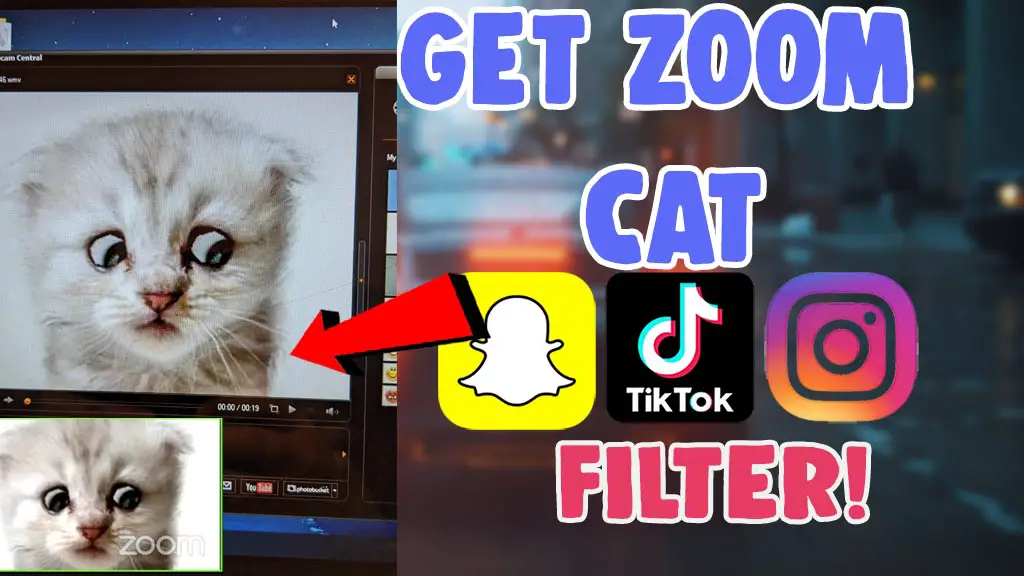 A few hours ago a cat filter used on a zoom meeting has become the most viral thing! you might also see that viral clip and might be interested in finding the exact version of zoom cat filter or lawyer cat filter on Instagram, tiktok or snapchat as well.
On a zoom meeting between the Judge and Lawyers became very viral on social media and news. the lawyer used a zoom camera application with a cat filter accidentally enabled and the lawyer don't know how to remove that cat filter from the web camera.
Also Check out – How To Buy DOGECOIN with USD and Bitcoin
That clip is taken by social media and news and the cat filter also getting viral as well, if you are also here looking for how to use the zoom cat filter, here we will share with you everything about how to get this viral zoom cat filter and similar cat filters you can also try on Snapchat, tiktok and instagram.
Also Check out – How To Use Snapchat Filters On Zoom, Google meet and teams
How To Get Lawyer Zoom Cat Filter?
Lot of users are now want to try out the viral zoom cat filter effect you might be also searched for the cat filter on Instagram or Snapchat/ TikTok to find this filter.
But To use this exact version of this zoom cat filter effect is a very difficult task because this zoom lawyer cat filter is not currently available on Instagram story filters , snapchat or tiktok but there are plenty of similar cat filters available as well.
if you don't know How to search for filters on Instagram check this article or if you are tiktok user you can Read it here to search filters on TikTok easily!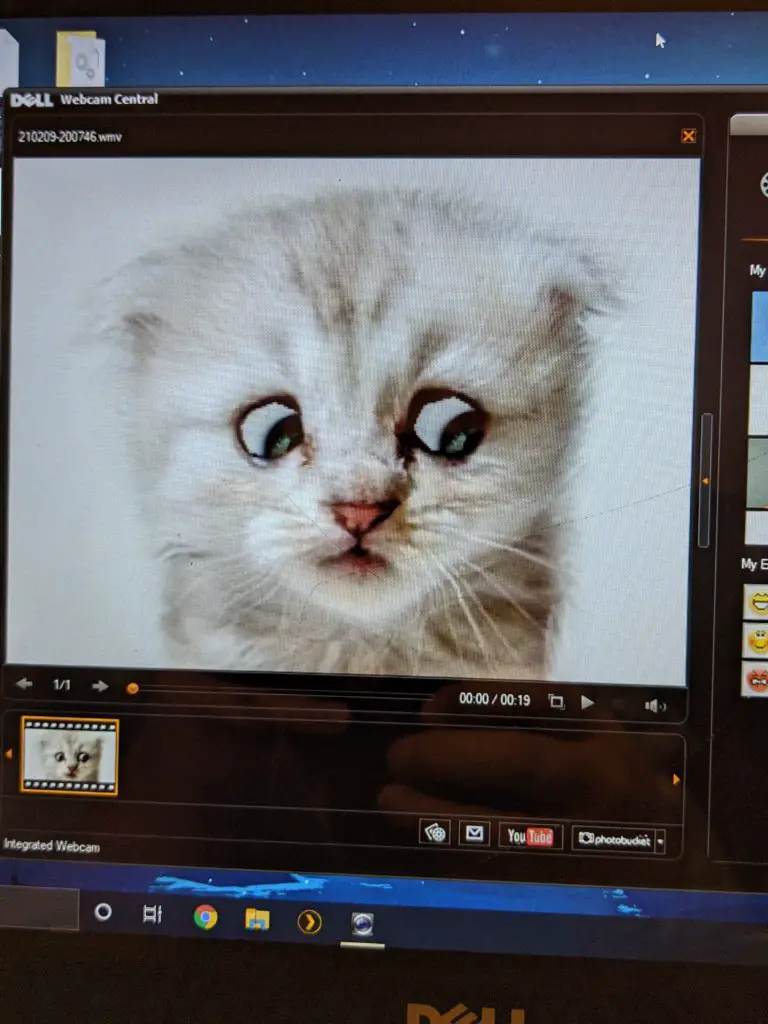 The original version of this cat filter is a filter that is available on the dell camera application live avatar feature used on old models on the year 2013 and this application will not support on latest models in 2021.
If you have these old dell laptops they will be available on the Dell Webcam Application Dashboard and use it from there easily. this information is shared by the users on twitter who used that dell web cam recently!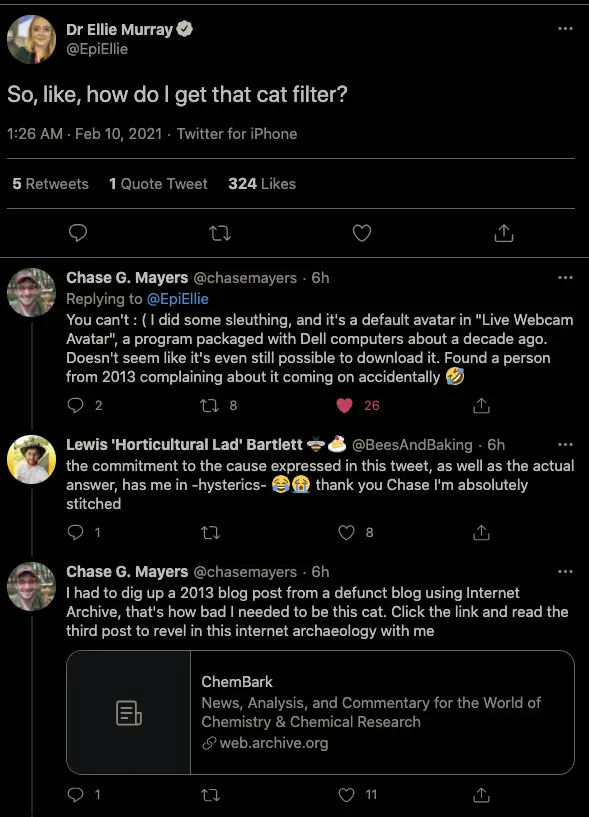 The user named Chase G. Mayers from the blog post from the year 2013 used this zoom cat filter. you can check that old article about this filter here!
Hope you all enjoyed reading this article on How To Get Lawyer Zoom Cat Filter Instagram and Tiktok, snapchat/kitten zoom filter mishap, texas lawyer cat filter well, For any doubts ask here and support us by subscribing us to receive the latest updates on Instagram filters, Snapchat filters and tiktok instantly!