Hello Everyone! Hope you all are doing well! Want to know How To Get New PS5 Box Ar Filter On Instagram, Snapchat, and Tiktok that is now very popular on the internet? the filter ps5/ ps 5 filter Instagram or Snapchat is now being found on many Instagram stories and posts. Here we will show you How you can do or get this Ps5 box filter easily on your mobile device.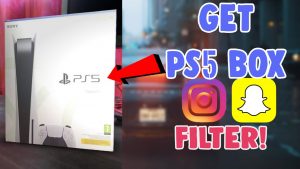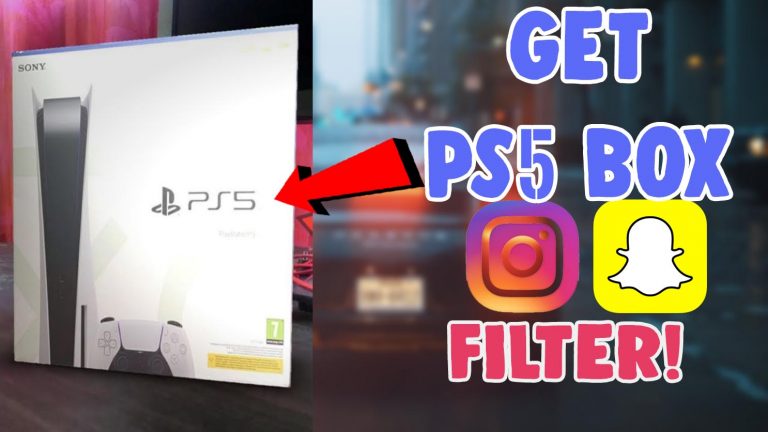 We know you are here because of getting and using the best PS5 Box filter effect or the filter ps 5 Instagram ar effect on your mobile phone which supports well on both the IOS and android devices as well.
By using this ps 5 ar filter on your camera which shows the brand new ps 5 and box in argumented reality! cool right? you can easily place it on your desk or flat surface and look it from all the angles using your mobile device easily! you can also take video and share it as your story or posts.
Also Check out – BEST TRENDING INSTAGRAM FILTERS!
By recording videos or posts you can trick your friends and family that you bought a brand new PS5 using this filter! it looks so realistic and on first sight everyone will believe that you got the original PS 5 out of the box!
How To Get New PS5 Box Ar Filter On Instagram?
Are you guys excited about using this Ps 5 ar filter on your Instagram story or anywhere you like? first of all, this ps 5 ar filter is not an app and this can be easily used from the Instagram story filters area. if you share it directly as a story on Instagram it shows the filter effect name above! Don't worry guys, you can hide it by Watching HOW TO HIDE INSTAGRAM STORY NAME! from here.
You guys can also find this ps 5 filter effect by searching directly on the filter search area. to know this method follow this HOW TO SEARCH FILTER ON INSTAGRAM BY NAME and simply type "PS5" and search it! by using this method you will get another versions also!
Or you can use this Exact version of ps5 box filter on instagram directly by finding the creator profile. the creator of this filter effect is @Aroneverything just open this profile on instagram and then tap or switch to the effects area, there you will see this on right there.
Or you can also use this DIRECT LINK TO GET PS5 BOX FILTER From here.To use it tap on it and select try it to use it. then touch on the flat area to place your ps 5 and hold record buttton to make video easily!
How to get PS 5 Filter on Instagram / PS5 Filter Tiktok?
There is also box opened version of ps5 filter is available which is shown below, please note that this two versions of ps5 filters is no available on the effects area on tiktok, but you can use instagram and save it to your galley from stories and post it to tiktok, that's what tiktok users are doing now!
This one can also get from the creator profile named @Kevinsttorm as well.
How to Get PS5 Filter on Snapchat?
Ps5 filter that is available on the snapchat app looks more perfect one to try! Hope you all enjoyed reading this post on How To Get New PS5 Box AR Filter On Instagram/How to get PS 5 Filter on Instagram well, also make sure to support us by clicking the subscribe button on this article and click the bell icon to receive the latest updates on Instagram filters, TikTok and Snapchat instantly!