Hello Readers, What's Up? Looking for How To Get X-Ray Vision Filter Effect On Tiktok and Instagram or Snapchat right? if you guys also want to know how to get the x ray filter on TikTok, here is the best article for you to get it and do x-ray effect video on your mobile device and share it with any apps you like.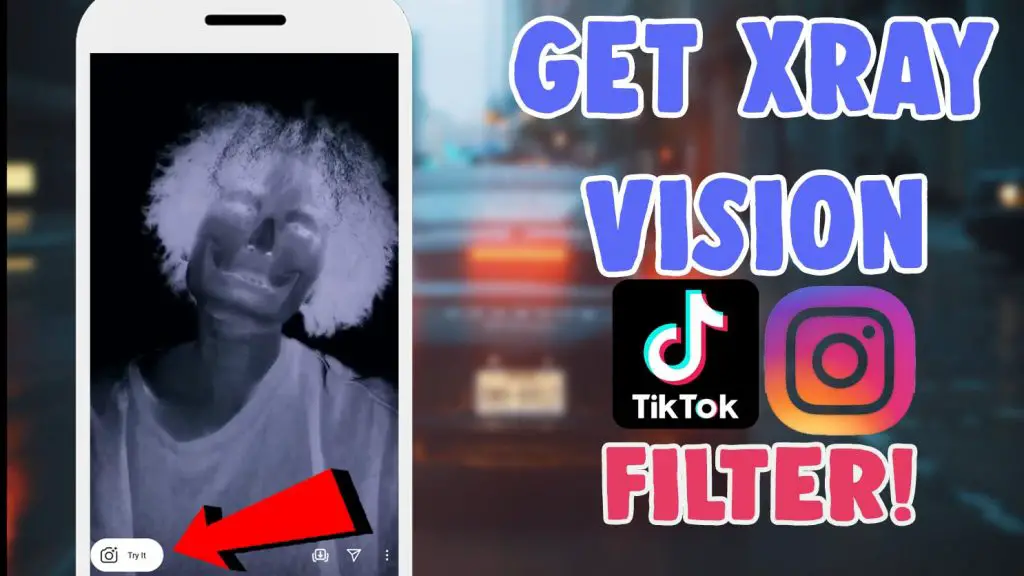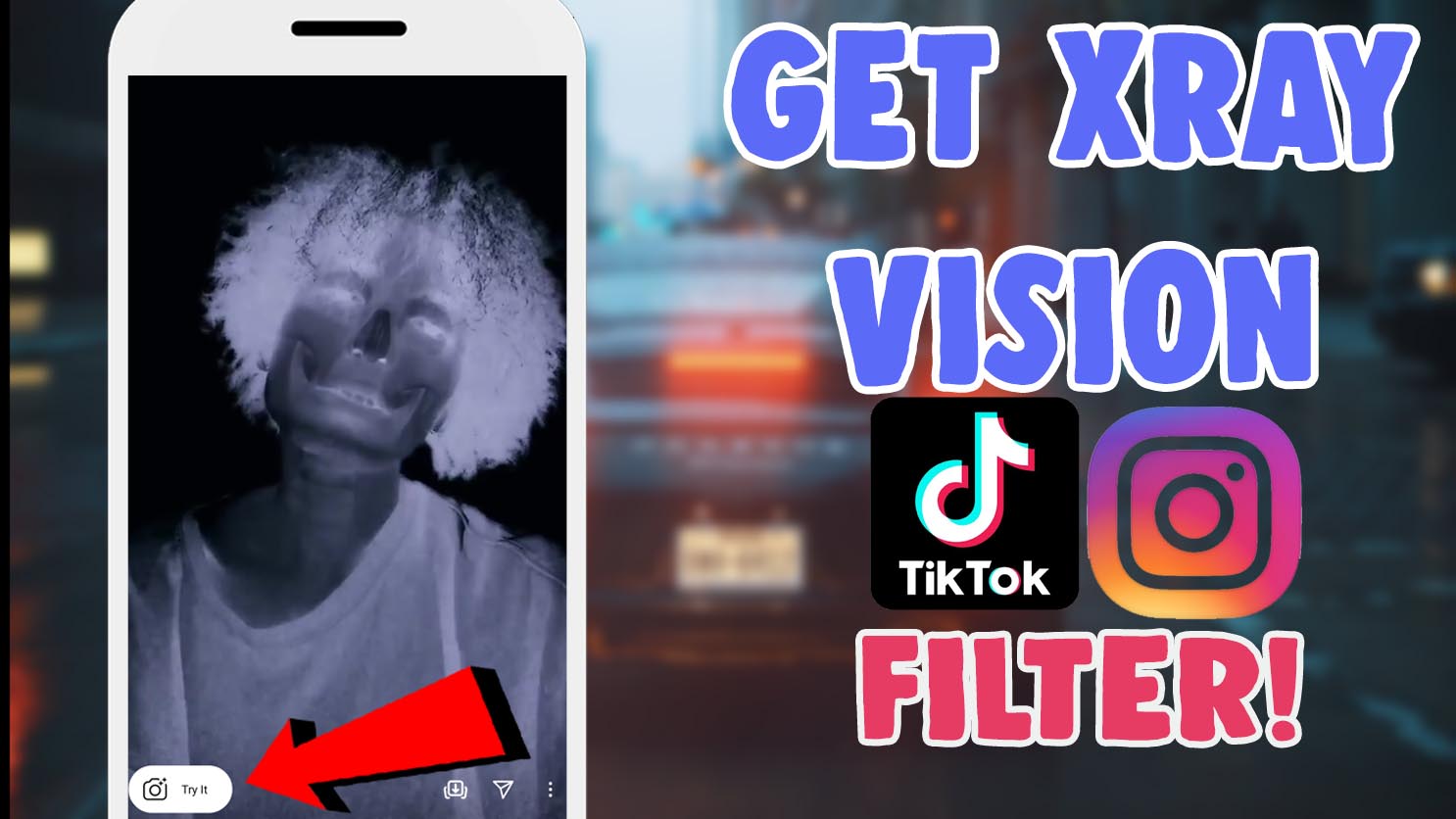 The X ray filter effect is a popular filter on the tiktok application and also been seen on many Snapchat sana[s and Instagram posts/stories also. may be you might been also been seen a lot of contents with this X-ray effect applied right?
Hey yo! also check this out – BEST TRENDING TIKTOK FILTERS!
By using the x ray filter on your tiktok or instgram camera it adds up an x ray look through video or vision that makes you video pretty good. there are many versions of x ray vision filters are alredy available on the instagram filters area , tiktok and snapchat as well.
How To Get X-Ray Vision Filter Effect On Tiktok and Instagram, Snapchat?
The X ray filter on tiktok can easily be found by directly searching by using the keyword " X ray vision filter" on the search bar. or just check this article to know how to search for filters on TikTok.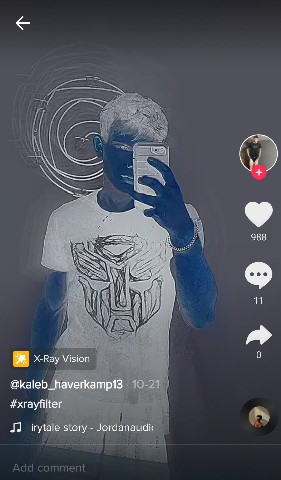 if you did not find out the right filter just simply use this DIRECT LINK TO GET X RAY FILTER ON TIKTOK from here. and just tap on the icon to automatically open the tiktok video camera with this ray effect added in it. some of the location/region and devices may not support this filter well.
What is the X ray Vison effect Filter Icon on tik tok?
many people also look for the icon of the filters also, by identifying the icon, find filter by just scrolling or swiping through the trending effects area to find them easily!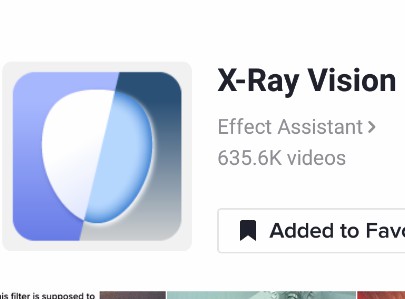 For the users who still couldn't use this x ray vision effect just try using the instagram version which will be available on the most countries and support on most IOS iphone and android devices without any problem.
To get the X ray vision filter on instagram you can search it on the Instagram filters search area, to know the process just check this out – HOW TO SEARCH FILTER BY NAME ON INSTAGRAM from here!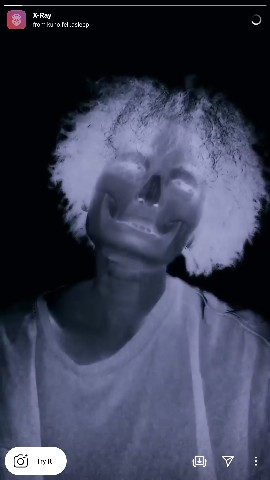 you can also find out this version of filter by simply searching or finding the creator profile on instagram, the creator of this filter is @kuno.fell.asleep just open this profile on insta and then tap on the smiley icon right to the posts area, from there just scroll down and find filter to use it on instgaram camera.
For snapchat users, you can also use the Snapchat Explore area to find out any filter or snapchat lenses directly by serach using the key work on the search bar!
Hope you all enjoyed reading this article on How To Get X-Ray Vision Filter Effect On Tiktok and Instagram or Snapchat well, also make sure to click the bell icon to receive the latest updates on Instagram filters, tiktok filters and snapchat filters instantly!