Hello Friends! Searching for How To Get Freddy Krueger and Pennywise Snapchat filter and for Instagram that is now going viral because of halloween days! Here in this post, we will share with you how you can easily get and use the famous Freddy Krueger Snapchat filter and the pennywise Snapchat filter and TikTok or Instagram easily!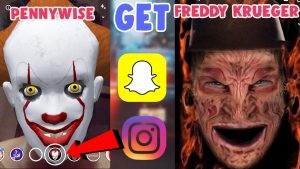 By using the Freddy Krueger snapchat filter lens it will turn your face into the horror man Freddy Krueger face easily by scanning your face, by using the filter you can also record videos using your voice in it, when you speak the Freddy Krueger snapchat filter also sync with it slightly as well.
Also the "IT" movie clown character face Pennywise filter effect on snapchat/tiktok/instagram is also found using many snapchat users and the instagram stories as well, because of halloween specials you might be also looking for these costumes and filters to share and make amazing videos with these filters.
Also Checkout – BEST TRENDING INSTAGRAM FILTERS!
How To Get Freddy Krueger and Pennywise Snapchat filter?
First of all, please note that both of these filters are the filters that are available on Snapchat filter lenses camera. If you are an Instagram user and wanna try or to get the Freddy Crueger filter on Instagram and the Pennywise or any Halloween filter you can easily search it on the Instagram filters search area.
If you are unfamiliar or don't know how to search read it from here – How To Look Up A Filter On Instagram By Name and just enter the filter name you want to use it on the Instagram story camera! and for TikTok users to know How to find a TikTok filter easily check it here!
How To Get Freddy Krueger Snapchat Filter and on instagram?
You can also find out the freddy krueger snapchat filter by directly searching it on the explore area, by using this method you can use and find the similar filters and use them according to which one you likes more to use from there.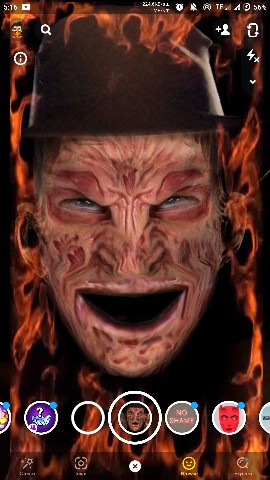 You can easily get this by using this Direct link of Freddy Krueger Snapchat Filter provided here! just scan this snap code or if you want to use it on your phone directly just tap on the snapcode to open up the app directly with this filter added in it!
How to get Pennywise Snapchat filter?
If you watch the movie "IT" you will be familiar with this penny wise filter. if you want to use this filter on Halloween just use This Direct Link to get the IT Pennywise Clown Face Snapchat Filter from here!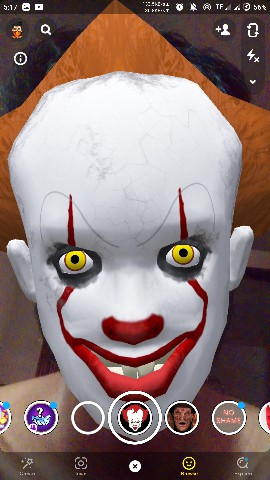 Just hold the record button to do or record video using this filter effect and to use it on instagram or tiktok after recording or capturing the photo save it to your camera roll or to your gallery. after that you can post it to anywhere you like easily!
Hope you all enjoyed reading this post on How To Get Freddy Krueger and Pennywise Snapchat filter and Instagram or tiktok well, also make sure to click the bell icon or the subscribe button to receive the latest updates on instagram filters, Snapchat filters, titkok instantly!