Hello Everyone! Wanna know How To Change Chat Theme Instagram Android IOS/How To Change Chat Message Colour Theme Instagram IOS and Android New Update? The Instagram app recently added new messaging features that very sturdy and amazing as well. the new messaging feature also included a feature to change chat theme in instagram messages.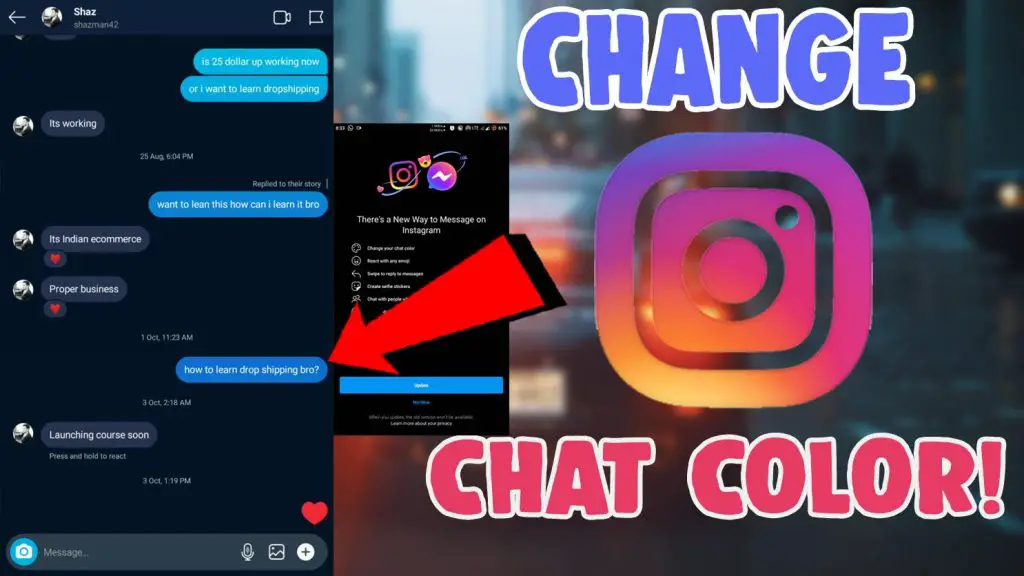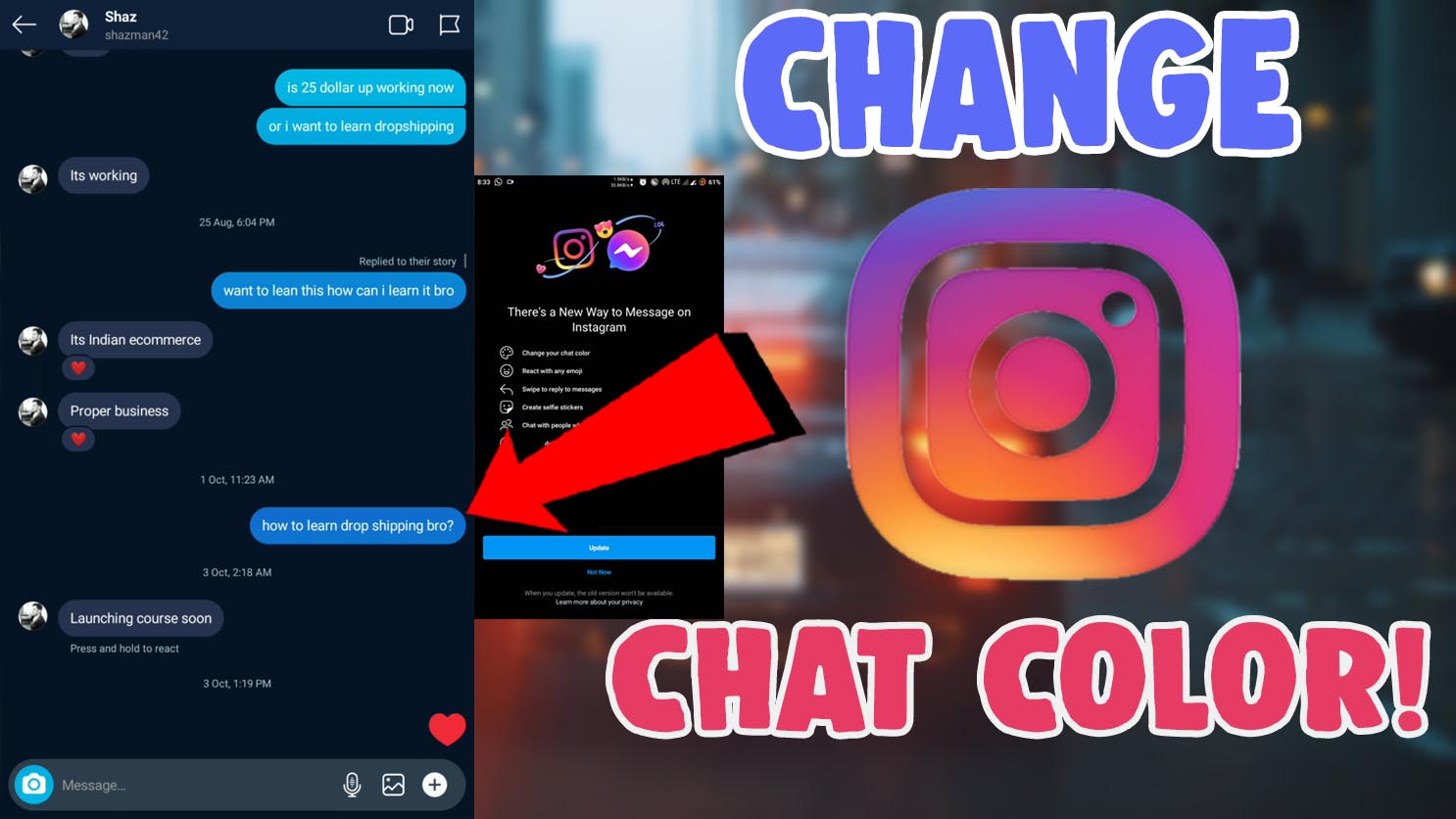 Every day by day the Instagram users and usage of the Instagram app are growing as well, and we all know that on Facebook messenger app they have many chat customization features than the Instagram app. Instagram is really a very good platform to chat with your friends and followers.
Also Checkout – BEST TRENDING INSTAGRAM FILTERS!
but before on Instagram chat had fewer customization features like change DM message bubble color, but right now Instagram introduces new chat features built-in on the app itself and doesn't need to download any additional apps for these messaging features.
How To Change Chat Theme Instagram Android IOS and Features of New Update Instagram
Changing the chat theme color is a very simple step and has no advanced steps to do it! the steps to change the chat color is an almost the same method on IOS and android as well. The new messaging feature includes features like,
Change your chat message color
Swipe to reply to a message like WhatsApp
react with any emoji
create stickers with selfie
chat with users on Facebook (if connected with FB)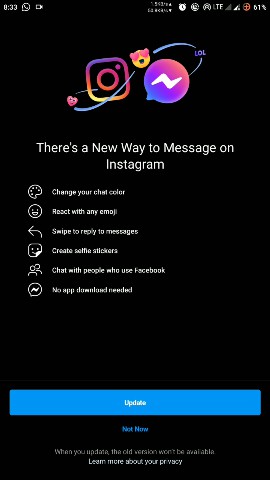 Recently, there is a new separate app for Instagram released which also has many chat customization features, To get this you can read it from here!
How To Change Chat Message Color Theme Instagram IOS and Android?
To change chat color on Instagram, just update your app to the latest version from the Appstore or playstore, the open the settings right there you will see an option to "Update Messaging" this will also appear when you switch to chats area as well.
just tap on update messaging to active this customization feature on Instagram to change the chat colors, to change the chat bubble color just open any chat and tap on the user profile name on the above as shown on the video, from there you can select various themes and chat colors easily!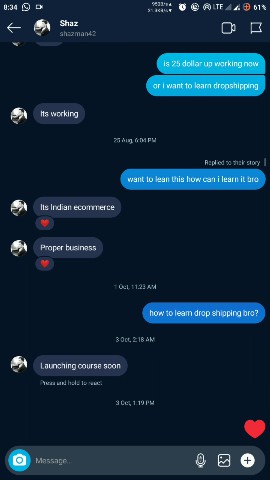 There are many modes and themes available to change on instagram dm chat as well, for daily instagram users this feature will be more helpful and you are going to love this feature also you can cross chat users from facebok directly from the instagram's chat area! pretty good right?
Yo Guys! If you are interested in getting more followers and engagement on your post on Instagram and to boost your Instagram account check this out!
Hope you all enjoyed reading this post on How To Change Chat Theme Instagram Android IOS/How To Change Chat Message Color Theme Instagram IOS and Android New Update well, also support s by clicking the bell icon or the subscribe button on this article to receive the latest updates on Instagram filters, TikTok filters, and Snapchat instantly! Also, add on Instagram for any doubts and queries from here.