Hey yo! Are you looking for How To Send Gift Message On Instagram and Feature Missing Fix IOS Android/search button on chat feature not showing right? Instagram recently added new feature that you can able to send gift message on instagram that makes your message more unique! Cool thing right?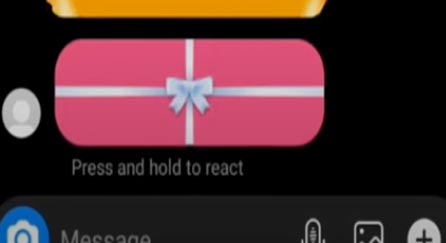 you can consider using this new feature to send gift messages on instagram chats to wish your friends or users on happy birthdays etc as well, the gift message will looks more attractive and special one as a gift box message. when you tap on the gift box it will open up and shows the message on the screen.
That's why most the instagram users loves this feature, the recepient can't see your message untill they tap on the gift box icon as well, here in this article we will show you how to get or enable gift message feature on instagram or how to send gift message in instagram easily!
Check out – Increase Instagram Followers for Free!
Many of the instagram users also complained about this search bar feature on chat is not showing and send gift message option is not showing up on the instagram chats etc, we will also include methods you can try to get this feature enable as well.
Also Checkout – BEST TRENDING INSTAGRAM FILTERS!
How To Send Gift Message On Instagram and Feature Missing Fix IOS Android
Sending the gift message on Instagram chat is a very simple one! we all know recently Instagram introduced new chat features and added new features on chat. First of all, you need to Update the Messaging feature on Instagram to get this send gift message feature, Here you can check out how to Update Instagram messaging and change chat color from here!
To send Gift message on Instagram After doing that Update Messaging follow this,
Open Instagram App
Swipe right / Open Instagram chat
Then type in your Gift Message (do not send it)
while typing you will see a search icon on the left side near the chat
tap on the search icon and swipe to select a gift message template
Now tap send!
That's it! this is how you can easily send a gift message on instagram chat. while typing your text you must tap on the search box and select the gift message option on Instagram that is marked on the screenshot below,
by tapping the gift icon from there the gift message will be sent to the users instantly and when they tap on this gift icon on the instagram chat, the gift box will open up and shows the message content you send to them!
You guys can also check out the following video for more info about how to send or get the gift message feature on instagram as the following!
How To Fix Instagram Chat Gift message feature not showing on IOS or android?
So many users are still confused about this Instagram gift message feature and only some accounts on Instagram and ios and android devices received this new feature, you may need to update/reinstall Instagram app from AppStore or play store to the latest version ( beta version have more change to get this feature). also iPhone users also have good chance of getting this feature.
Read – How to get Beep Sound Effect filter on Instagram
Hope you all like this post on How To Send Gift Message On Instagram and Feature Missing Fix IOS Android well, also make sure to support us by clicking the subscribe button on this article to receive the latest updates on tech hoe to and instagram filters, tiktok, and snapchat instantly! and for doubts contact here! Share it with your friends if you found this helpful!