If you want to become successful on Facebook, you need an engaged community. Without a community, no one can see or read your content, making brand awareness and ROI difficult.
However, it's not just a question of the number of likes on Facebook, it's also a question of quality. You need to attract the right audience and engage them in a way that aligns with your business goals. Getting good results on Facebook requires common sense, understanding how Facebook works, and using free social media monitoring tools to help you narrow down your page equally. Here are some tricks or best ways to promote your business with Facebook likes and shares.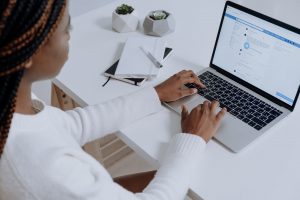 HOW TO INCREASE FACEBOOK LIKES TO GET YOUR BUSINESS NOTICED?
Here are the best practices you can do on Facebook to make your business more active online!
1. Optimize Your Facebook Page Info
Most of the time, the only thing people see on your business Facebook page is your profile picture, cover photo, and a short description. Make sure your brand images and description are eye-catching, summarize what your business does, and encourage people to like your page.
Don't stop there, be sure to fill in as much information as possible on your page. Select the categories and subcategories that best describe your business, include your website URL, provide your address, phone number, and hours of operation (if applicable). All of this information will help your page show up in Facebook and Google searches when people search for businesses like yours, which can increase your likes on Facebook even more!
2. Posting engaging content
Posting engaging, fun, and interesting content on your business page is important. Facebook is constantly updating its Edgerank algorithm and rewards engaging posts (likes, comments, shares) with greater reach. Facebook will reward your content. friends of your engaged users to see on their news feed that they have interacted with your content.
Facebook recently announced that it would update its algorithm to track the time users spend reading messages. Videos are the best type of content to post on Facebook to grab attention and build engagement.
3. Promote Your Facebook Page, Anywhere
Once you have great content on your business Facebook page, be sure to share your Facebook presence on whatever permanent content you own and manage.
Make sure you make it as easy as possible for your audience to reach or like your Facebook page with just one click.
You can promote your Facebook page using Facebook Ads or use a marketing agency and literally purchase a guaranteed amount of likes on one of the best sites to buy FB Likes – BuzzVoice. The second option is usually ten or more times cheaper.
4. Be active
People never engaged and liked your Facebook page if you don't post regularly.
How often do you publish? There is no magic number, but many good practice guides suggest 3 times a week to once a day.
You can also use statistics from your Facebook page and check which days (and times of the day) your audience is active on Facebook. Post during peak hours when your audience is online, and experiment with your post timing to gauge when the majority of your subscribers are engaging with your content.
5. Invite your existing community
You have an easily accessible community: employees, current customers, business, and industry partners. They will likely be your first supporters and find your content interesting and shareable. Why not send a friendly personal invitation asking them to like your business Facebook page if they haven't already?
One way to do this is to simply add a call to action in a personal email. Add a slide at the end of presentations or webinars to encourage customers and business partners to remind them to like your Facebook page if they haven't already.
For internal supporters, work with HR to ensure that your company's Facebook page (and other social channels) is promoted in orientation for new employees and in any internal communication.
6. Add Facebook Social Plugin
If you want to promote your Facebook page on your website, you can do this with some free Facebook social plugins:
Facebook page plugin allows you to integrate and promote your Facebook page on your website.
The Comments plugin allows people to comment on the content of your site using their Facebook account. If people want, they can also share this activity with their friends in the News section. It also has built-in moderation tools and a special social relevance ranking.