Have you seen the new item on tiktok called nationality challenge effect where all people are showing their different looks from different countries around the world like USA, UK, Russian look, American, Russian, indian, Iran, japan, china, Kazakhstan, Thailand, Egypt, Turkey, Nepal, UAE, etc and more! It is also found on many Instagram reels too.
This nationality challenge is really a cool challenge to try out right now especially for girls, it is also being used by men too as well, actually its not an effect directly available on Instagram or on tiktok, everyone Is using an app do make videos that makes you look like other nationality looks.
if you did not tried this one, you should definitely check this out today and try making videos with it, because you will fall in love with your own looks from different countries as you have seen on many videos posted by many popular creators.
actually, this app works on both ios and android by swapping the original face of that videos and adding your own face to videos. you can select any of the photos from the camera roll, your face should be clearly visible on that images for getting good outputs.
Also check out – How To Do The Planet Wallpaper Trend On Tiktok
you can also use the double faces to make a video too! it is more helpful for couples, brothers & sisters and with your besties!
How to do Nationality Challenge Filter On Tiktok Tutorial?
A lot of people are still not aware of how to create videos like this as you have seen on social media, some users thinks its by using some filters, but it is created by using an App named "FacePlay" which is available on appstore or playstore as well.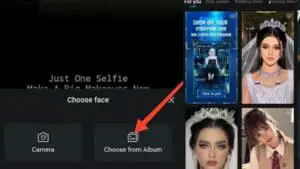 Any beginners can easily use this app because the interface is beginner-friendly, there you can create any videos in one click, but on the free version of this app, there are only some nationality videos that can be used, if you have to use many more countries you need to use the paid version of this app. (also removes the watermark of FacePlay showing at bottom right side).
you can install this app from here! after that just open it and tap on the "get started" it will show up to add an image from the gallery or from the camera directly, make sure to use high-quality image there. it may take up some time to recognize your face, after that you are ready to make videos easily!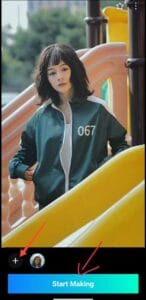 To do the nationality trend, on the home screen you will be able to see a lot of videos in different categories, just search for "Nationality" and search for it, where you can select any of them and tap on start making to start exporting the video! after that you need to open any video editing app and export the output video.
from there you can zoom it into 9:16 and add USA, UK, India etc texts according to the video durations uisng the flags symbols to make it more perfect! here is a tutorial video provided below,