The new trend uva bombom bad bunny is now popular on tiktok and Instagram reels. so many videos also seen on youtube shorts as well. everyone on social media is now talking about these viral dance steps movements and the songs used in them!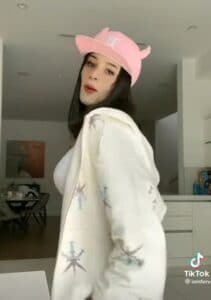 people all over the world have been taken this as a challenge by adding the hashtags like #uvabombom and more also getting more viral too. by seeing the possibility to get more views normal created also started doing the same steps and started sharing it everywhere.
some of us are still confused about it and don't know what it means and the song used in the UVA bom bom trend, if you are one of them here is all of the detail you need to check regarding this topic,
What Does uva bom bom trend means?
recently a popular rap song creator "Bad Bunny" released a new song recently on their youtube channel named titi me pregunto became very viral over the internet and became a sensational song as well. this video song had got around 75 millon+ views and still counting!
after a few days after the song's release, famous tiktok creators and reels users started making a trend called "UVA bom bom" with some amazing steps! there are a lot of TikTok videos compilations that are created mostly by girls with their boyfriends and with their friends.
Trend Uva Bombom Bad Bunny Tiktok Compilation
Right now is the best time to create a video based on this topic, because most of the videos related to it are getting a good recommendation to a wider audience, so if you are a creator or business who would like to seek more attention/ engagement to increase your followers on social media, you can do it wisely.
everyone can do the same videos by watching some uva bombon bad bunny tiktok compilation videos provided below,
the speed-up version of the original song is being used on most of the videos, slowed version also be found there too! if you want that version just watch it from here! if you want to use it on tiktok by searching for it using the magnifying icon shown at the top will be able to get it!
also check out – How To Do 3D Photo Effect Trend On Tiktok
After selecting the right music select the use this song option and click on the red round circle to start recording. placing your iPhone on gimbal stands is the better option to film it without having any camera shakes.