Recently popular Instagram influencers made videos using the ugliest part of your face filter effect and shared them on their tiktok accounts and Instagram reels. the creator developed it only for fun purposes. after the release of the effect, has gone viral and everyone started checking their face!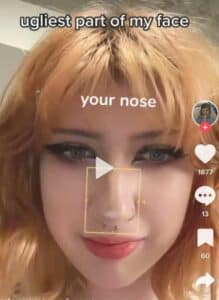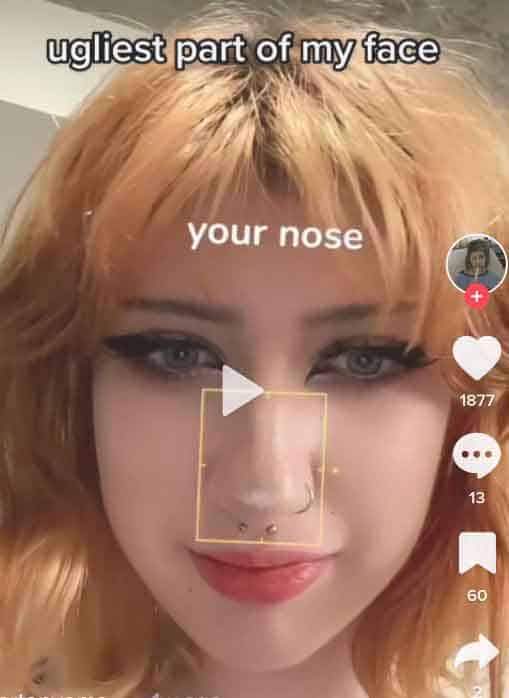 This is a funny effect based on AI which shows a scanning interface on the mobile screen and scans your whole face eye brows, eyes, nose, whole face, hair, teeth, tongue, and mouth. after that shows something randomly, for some people they got you are beautiful message as a result too!
nowadays people can't avoid playing with these funny filters available on tiktok to create something unique for their followers. some of us are curious about knowing what will be the result will be shown after doing the test right? this can be also used with more than one at the same time too!
so let us check out how to get this the ugliest part of your face filter easily. if you are an Instagram or Snapchat user you may not be able to find it from the lenses session. actually, the developer made it for tiktok users only, so those who installed the app can do the trend.
How to get the Ugliest Part of your face filter on Tiktok?
To Use this effect you can simply search it by tapping the search icon shown on the top right side. you have to use the right name to show it in the results. if you are a new user check out this guide on how to search a filter on tiktok by using its name.
but a few days ago after releasing this, tiktok has been removed from their inventory, that's why no one can't find it right now on the app. the reason may be they don't support these types of filters or it also shows some bad words as a text too. so that might be causing this error.
one user who created a video with the effect got huge comments to list about where to find it or if is it available on Instagram or created using any other apps etc, regarding all of their comments they mentioned now it's not available to use and it's hidden or not showing.