Hello readers! Wanna know How To Get Vintage Camcorder Retro VHS Filter Tiktok Instagram the vintage look filter effect or vintage camcorder effect filter that everyone is now using to make videos on tiktok and instagram reels right? then you are at the right place right now?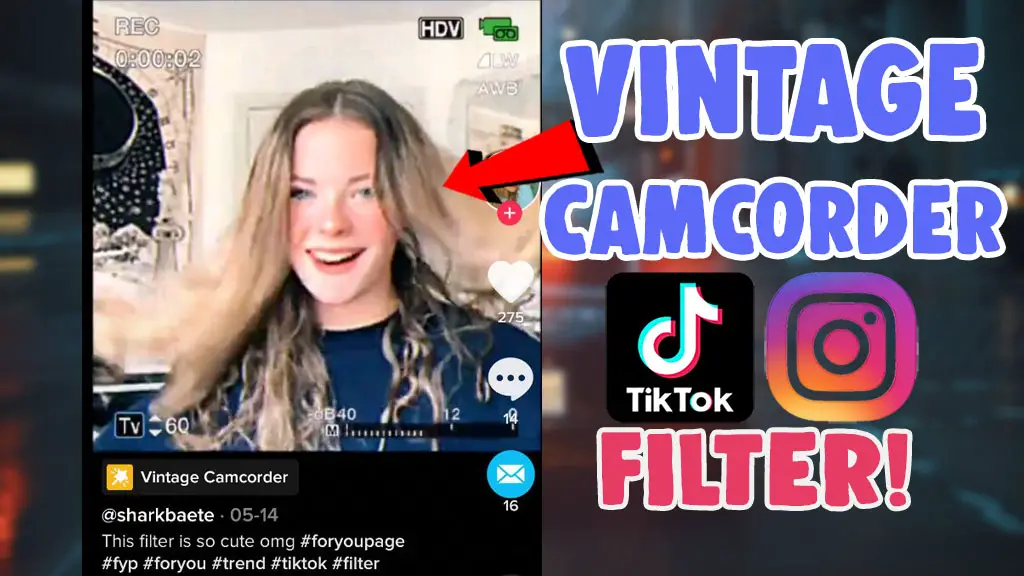 Here in this article we will share with you all how to do or get this exact vintage camcorder filter effect that everyone is makin videos right now on all of the social media apps like tiktok, facebook, instagram reels, youtube shorts etc as well.
Many users are using this vintage camcorder filter effect to show their earlier look by showing the current look first. but the interesting thing is by using this retro vintage camcorder filter effect will not change your look and make you look younger nor older.
The Trick used here is first showing their parents on the screen and then showing their children wearing the same dress at the same spot using the same camera angle! that's why it looks so realistic and many users think that using this camcorder effect can make you younger or older!
Also Check out – BEST TRENDING INSTAGRAM FILTERS!
How To Get Vintage Camcorder Retro VHS Filter Tiktok Instagram?
The Vintage Camcorder filter effect is an amazing filter to try out that will helps you to give vintage retro look to your videos as well, This Vinatage camcorder filter is available on Tiktok and Similar one available on Instagram as well.
To get the Vintage camcorder Retro filter on tiktok you can easily find it by using the keyword "Vintage Camcorder Filter" on tiktok to find it! if you don't know how to search for a filter on tiktok just read this article on HOW To Search A Filter on Tiktok by Name!
Another easy method to use this vintage filter is using this Direct link of Vintage Camcorder Filter Tiktok provided here! after going to the page just tap on the effect icon to open the tiktok app with this filter effect. from there you can do record video with this vintage filter by tapping the record button.
What is the Icon of Vintage Camcorder filter on tiktok?
The vintage camcorder icon look like this as seen on the following screenshot provided below,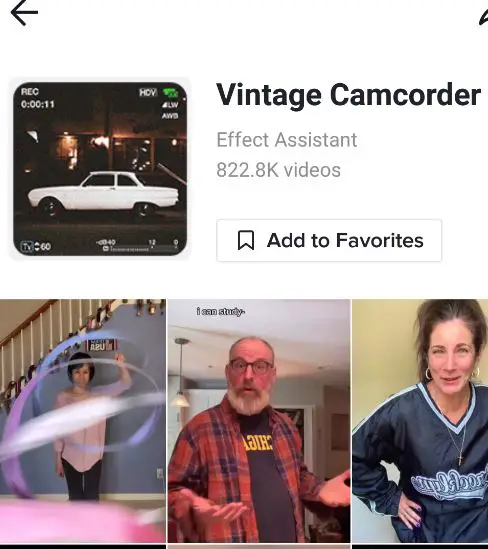 How to get Vintage Camcorder filter on Instagram?
The exact version you may see on many videos using vintage camcorder is from the TikTok effects. another alternative version of this vintage camcorder filter effect is already available on Instagram filters area. you can search it on the filters browse the gallery to get it!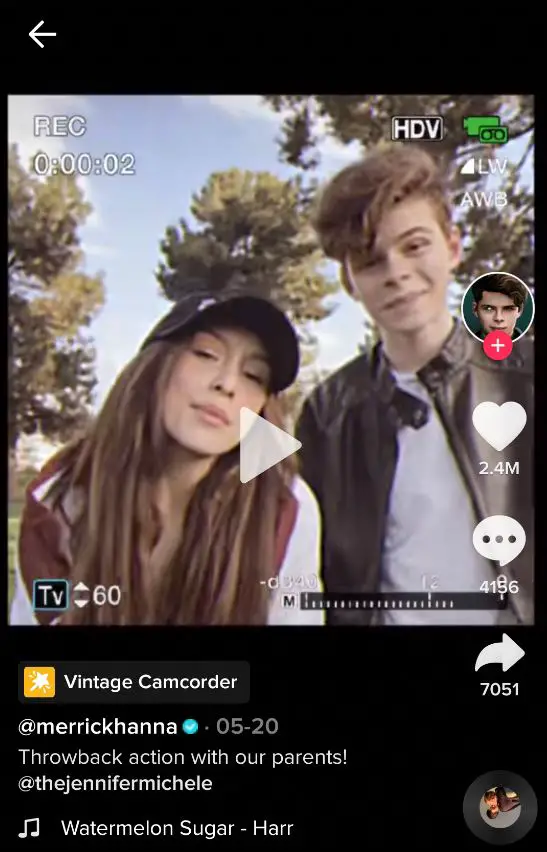 If you don't know how to search filter please refer to this article on How to Look Up a filter on Instagram by its Name!
Hope you all enjoyed reading this article on How To Get Vintage Camcorder Retro VHS Filter Tiktok Instagram/ vintage camcorder filter TikTok and Instagram well, For any doubts contact us here on Instagram and subscribe to us to get the latest updates on Instagram filters, TikTok filters, and Snapchat instantly!