Have you seen the mental age test quiz videos on tiktok recently? by providing some random quiz answers on a website you can now check your current mental age! pretty interesting right? here is how to attend it and get your results!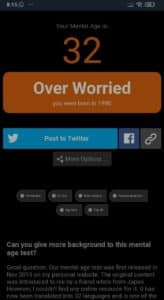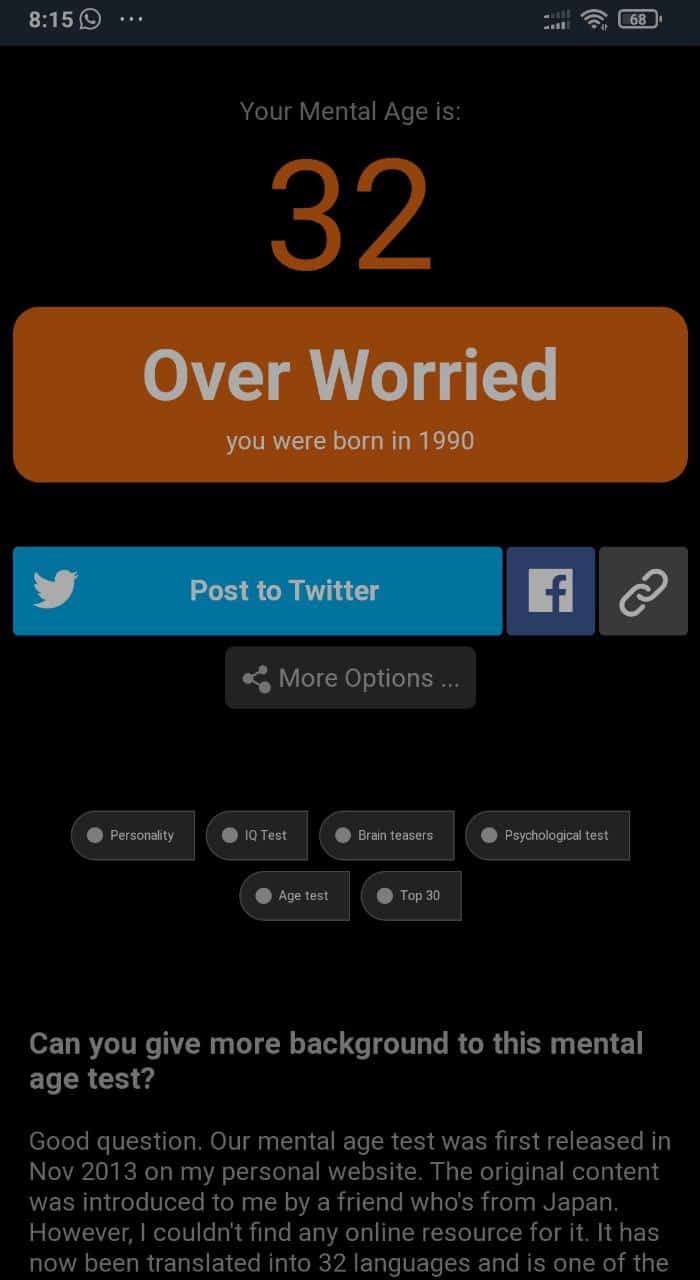 Creators are now following this quiz and sharing their status on their feeds. it may show like over worried, very mature, young heart, sophisticated on the final page according to your selections. there is no need to provide your current year, you can hide and make it secret!
by checking it can also easily understand your details well, actually, it is created by mental health specialists and works by asking for our own choices by providing some normal events happening in our daily life. all of them are not complicated and even a 10-year-old child can also complete them without any doubts!
after seeing all of these results, people are curious right now and want to know where to attend the age test quiz, so here in this guide will be discussing all of the details about it and the steps clearly from your own mobile phone or from the computer.
Also check – What Human Feeling Are You Quiz Tiktok
How to do Edad Mental Age Test Tiktok Quiz?
In order to do the test just visit this Arealme Website and its shows a page with a "start" prompt. select the start option to enter the questions session. then you have to select all of the answers correctly according to your mindset. it may take up to 5 minutes or less to complete all of them.
the questions are about your principles, behaviors, friendship, love, and care, traveling, most time using apps, angriness, caring for others, inspiration, etc so every single individual will get different results to their priorities. some users got shocking results by their selection. one child 15 years old got 36 years of health and a women 51 aged got 19 as well!
After that make sure to take a screenshot of the final screen and save it to your camera roll in order to make the video and post it to the tiktok app. no need to use any other video ending applications, you can do it directly from the Instagram reels or by using tiktok itself!
from there a lot of other tests are also available to check your IQ test, typing speed check, identifying reaction speed of your brain, personality test, and more! very day social media platforms come with many viral trends like these and users follow them and create videos. now, this is very popular everywhere, so if you create a video based on this mental age it will get many viewers and profile reach.