On the latest tiktok app update they introduced amazing voice filter effects which help to change your own sound to female voice or male voice by selecting different options available on the application. every creator on tiktok is now posting videos by switching their original tone to others!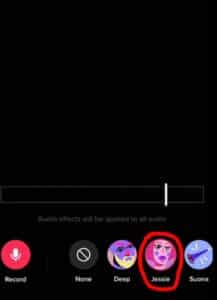 This works so perfectly by detecting the current one and transforming it to effects like Deep, Jessie, Suona, robotic, cat type, mic, giant man, etc, and more interesting ones are included. after this new release, many users are interested in creating content with it. shared meme-type videos by using them in popular movie conversations and changed them to girls' sounds.
every time tiktok tries to improve its interface and features to increase its audience engagement and boost creators to produce high-quality content on the platform. recently voice changing filters became very popular and People are slightly confused about this viral trend tutorial and commenting on every video asking how you do it.
most of them don't know where to find it and correctly apply it to their own recorded videos. for some users, the option is still not showing on the application. many users also posted it directly to Instagram reels too which made people confused. so here is how you can create this trend easily from your iPhone or android smartphone.
How To Do Voice Filter on Tiktok?
To Apply or use the voice filter effect, make sure to update the tiktok application to the latest one available on the App store/play store. Then tap on the (+) icon to start recording your video including the voice and tap on the done option.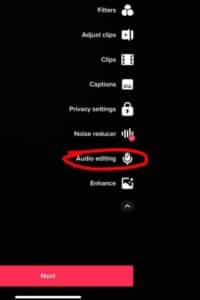 To add the Voice filter you have to select the "Audio Editing" option shown right below the notice reducer feature. if these options are not showing on your screen, tap on the 3 dots to show more. on the Audio Editing tab, there will be a wide range of effects shown below.
also read – How To Get Ginger Hair Filter on Tiktok and Instagram
According to your usage tap on any one of them to see the live replay of the content. to switch from male to female select the popular "Jessie' shown in the second and select the "deep" to transform to a boy sound as well. creating one video based on this trend has more chances now to get get more views and engagement.