Bedwars game new update season 5 came today and you can claim this void crystal thing by entering the void world and doing some special tasks! if you are looking for the easy steps in normal matches or custom matches you can check the method here!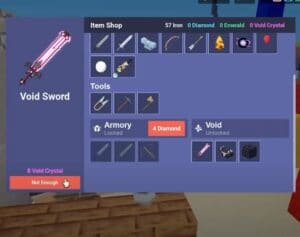 BedWars is an addictive Roblox server game by easter.gg which has been released on 2021 May 27th. still, now this game has more than 3.8 billion+ total visitors! that's cool, right? you can see in real-time around 70k-100k active players on this server!
Every new update released by Roblox bedwars always provides exceptional items, right now you can go to another location entirely different from the normal place where you can collect a variety of crystals by harvesting them.
so let us check out how you can get these Void Crystals,
How To Get Void Crystals in Bedwars Roblox?
first, you need to open and stay in the game for about six minutes. also make sure to check you have 30 iron also, iron is also an essential thing to go to the void world. while roaming around the map in custom matches you will see a small crystal thing. it closes after some seconds, so just enter the world by tapping and holding the "F" key on your keyboard.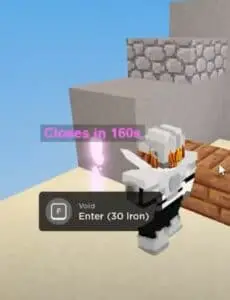 in that void map, you can see many small scorpion monsters there and they might attack you hard, so you have to defeat all of them as you can. you can earn only 3 or 2 crystals by eliminating one of them. and the time is limited it will close in 30seconds and you will return to the normal world. These void crystals are really a rare currency. you may need to do the steps, again and again, to claim it as well.
also, check out – How To Start And Play Squid Game In Roblox
How to use Void Crystals?
if you had already claimed the void crystals you can easily purchase powerful Void Armors, swords, and rocks. by accessing the shop menu you can notice a new area where all of these items will be shown. in order to get the sword requires 8 void and 16 for armor, 1 for rocks as well!