The new Instagram story chain has been created a few hours ago and now it going as a trend as usual. right now you may have noticed some people on Instagram are adding Instagram music with their photos as a challenge.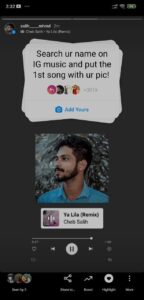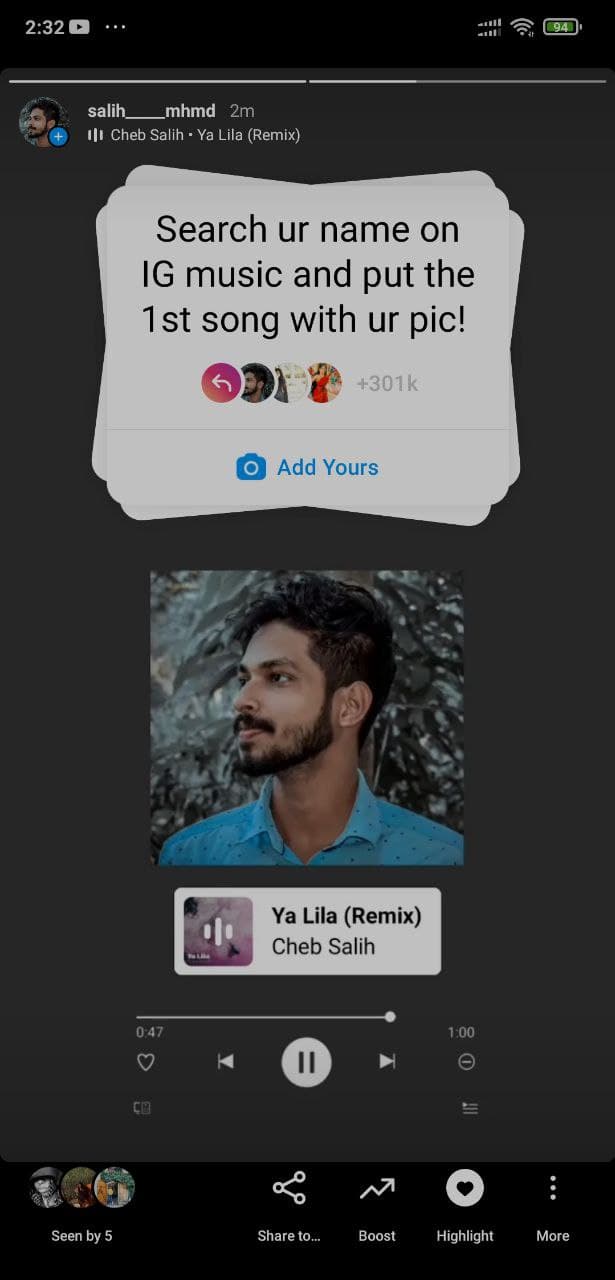 On this story chain challenge, the creator is asking users to search for our name in the Instagram music session and you need to add the first song from the top of the results with your own image added to it. the creator is also amazed by seeing the results because people had taken this and added near to 3 lakh in a few hours only.
here we are gonna discuss how you can easily find this and join this trend, by joining this you will be able to get more story views and followers as well, because a lot of people around the world will be able to browse through all of the stories added in the chain story for 1 day time.
also check – How to Post who are you in love with Instagram Story Sticker
if you also had these great ideas and a good following, your followers will definitely help your yo follow the chain and help you to make it viral from their side.
Soon within 24 hours, this trending instagram music with your name chain story it will hit more than 1 million! by creating such unique types of topics you can also make it popular right now with the help of add yours story sticker.
How to find Search ur Name on IG Music and Put 1st song with ur pic Instagram Story Sticker?
you can find this story chain easily from the Instagram profile highlights of @Salih_____mhmd as shown below,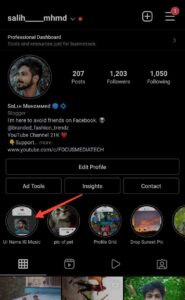 On the highlights session, it will be shown first as well, you can also check another trending viral topic also if you are interested in posting them. the creator of this chain is @astrida if you tap on the sticker you will be able to see the username from there.
after selecting the camera icon you need to add your photo first from the gallery or take a snap using live camera, then simply tap on the stickers and select music. then search for your name, in my case I searched for "Salih" in the search bar.
the select the first song that is shown at the top first area, now we have finished adding everything needed for this, we can also adjust the pictures or move song name etc.
Simple one and create one right? you can use this feature right now to create mind-blowing chain-type stories that will helps you to increase your followers and viewers. if you are a business or firm it will definitely helps you to grow your business too!