Hey Users! Looking for How To Get Fake Tiktok Message Notification Prank Filter Effect and icon also known as fake notification prank that also found on Instagram reels that are now trending and a lot of people are now searching and using to prank their friends, partners, etc right? some users also using it on Instagram also as well! if you also want to get it here is the article you are looking for!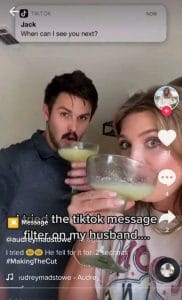 By using the Tiktok message filter effect on TikTok it shows some random funny real looking and confusing fake notification of a direct message shows on your TikTok mobile screen! basically, you can show them to your partners or friends to make them confusing and prank them as well!
This message filter effect is right now only available on TikTok and can be used on Instagram by saving the recorded video using the TikTok app to your camera roll! that's how people are using these effects on Instagram!
You can also do follow these TikTok trending filters and challenges to make new videos that can dramatically increase your video initial performance and increase more engagements as well, because of these you can grow your following much better than ever! that's why people are always trying to make videos on new trends!
Also, you can check out – How to Do Let Me Raise a Toast Darla Trend on TikTok!
How To Get Fake Tiktok Message Notification Prank Filter?
You can simply use these simple methods to find any filter by using the keywords! if you are a beginner let's check – How to search for a filter on TikTok by its name from here!
To get the Tiktok Message Filter,
Open tiktok app
Then tap on Explore/search tab
Now enter "Message Filter" and tap search
On the First search results you will see the effect icon
Just tap on it to use it open tiktok camera with this message filter on it
Now tap and hold record button to start recording video!
Here is how you can get the mesage effect filter
If you still not find the filter you can use this direct link of Tiktok Message Effect given here!
What is the Tiktok Message Filter icon Look Like?
Here is how its icon looks like, you can find it directly on the effects session as well.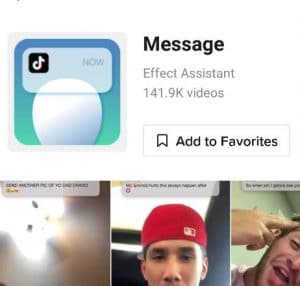 Thanks for reading this guide on How To Get New Tiktok Message Prank Filter Effect and hope this article found helpful to you! for any doubts comment down below and subscribe to get posts instantly about insta filters, TikTok, and how to tech tips!