Hey Yo! Here you can find out How To Get and Spawn NPC in Wacky Wizards Location the new item added in the Roblox, right? A new update came to the Wacky Wizards recently there you can easily spawn NPC also known as Marvin in the game!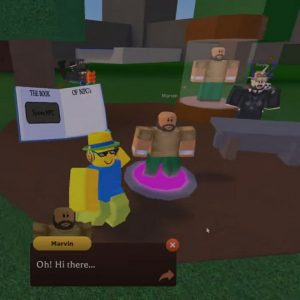 Some of you guys can also know the method to get Marvin NPC if you just observe around the location well, the use of NPC is really a cool thing, he follows you every time and you can test portions on behalf of him by just tapping on Marvin as well!
Basically, this NPC is very easy to get in this game, the majority of the players still looking for how can we get it and spawn locations on the internet, if you are also one of them don't worry guys! in this article, we will try to cover all of the doubts and the best way to get it and use it in Roblox.
Also, make sure to check – How to get Robux in Wacky Wizards!
recently on an update, there is a new item also introduced called pet tags and gems. if you didn't get it you can also check out the following guide on – How To Get New Item Pet Tags and Gems In Wacky Wizards from here!
How To Get and Spawn NPC in Wacky Wizards?
Getting/Spawning the NPC Marvin character is a really simple task, it doesn't require you to complete any tasks or challenges in wacky wizards, here is how you can do to get this NPC, fist of all you need to go to this location as shown in the screenshot provided below,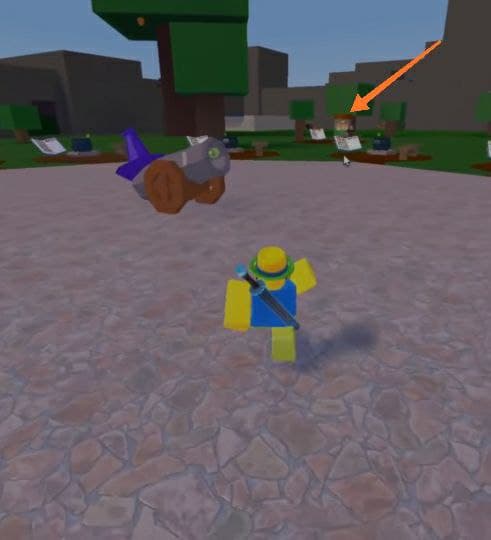 Open Wacky Wizards and look for biggest tree available in the game
Now head towards it
Then you can notice two NPC's Standing there
Now go near the book and tap on SPAWN NPC to get it!
then you can see NPC got spawed in that location!
That's how you can get NPC in wacky wizards!
If you walk around you can see him also following you as well, you can test your amazing potions on him also! the cool thing right? then if you need to eliminate him you can dynamite potion available in the game if you don't want him!
Here is a quick video tutorial provided below for a more detailed walkthrough,
Hope you guys enjoyed this article on How To Get and Spawn NPC in Wacky Wizards and Location well, for any of the doubts contact us here on Instagram and subscribe to us to get the latest updates on how to tech tips instantly!