In this new weekend have you noticed an effect called cheek contour challenge on tiktok and on Instagram reels? this filter will show an overlay marking on your face that will help you to enhance your face dimension using a makeup set. some use dark shades and light shades as well.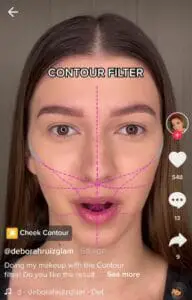 many makeup artists recommend checking out this trending effect because everyone assumes that it will show the perfect shapes and dimensions according to your face, the output will be far better doing the normal make up!
nowadays everyone is sharing videos on social media using this viral effect because following the viral things can drive more attention and more viewers will definitely watch your videos because now everyone looking for different versions of these videos. if you also upload any videos based on this trend have more chances to go viral and increase your followers easily!
Also read – How To Do Low Exposure Eye Trend On Tiktok
users who tried this filter say that it's higher than they put contour makeup by applying this contour filter, actually it shows like that, any way you can try it out by yourself to see how well the output looks for your face! so here is how you can find the effect,
How To Get New Cheek Contour Filter on Tiktok?
you can easily find this contour filter on tiktok by simply searching for it in the search bar. it's the easiest method everyone can follow to access it easily! if you are a new user you can read this guide on how to search for a filter on tiktok from here!
Right now you can also find it easily from the effects area too, there is a search icon available now. so just enter "cheek Contour" on the search bar to show it up! It may not show up for some users because of some reasons like your country/region may not be supported using this.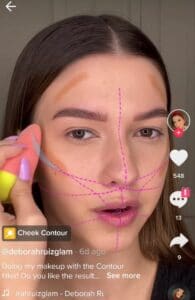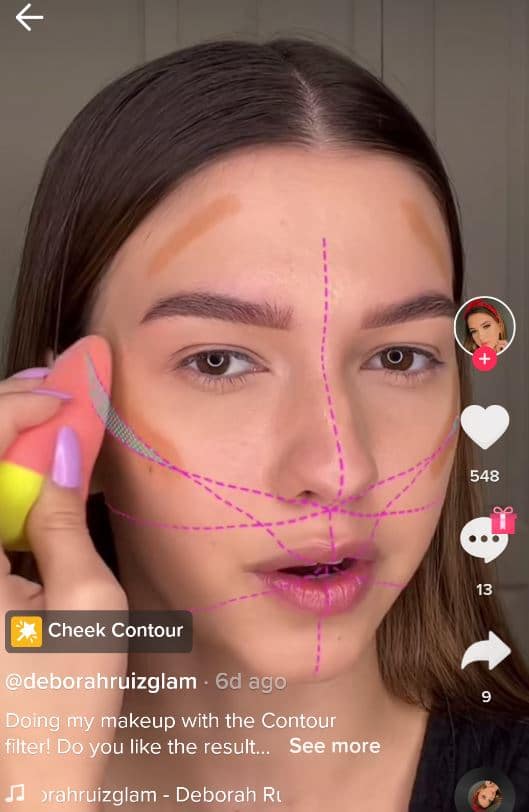 if this effect is not showing up try using this Best VPN App and change location or use this direct cheek contour effect link given here. by following any of these methods you will be able to access the filter and apply it to the tiktok video recorder. then you can start recording the video by placing it on the stand or by holding the red record button!
Here is what the tiktok cheek contour effect icon looks like,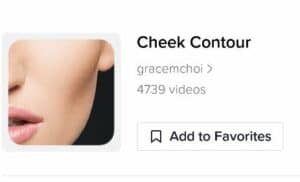 How to get a cheek contour filter on Instagram?
If you are an Instagram user and have seen reels of videos based on this filter, right now it's not available there. but there are similar types of effects that are seen in the browse gallery. to know the process check how to search filters on Instagram by using the name!